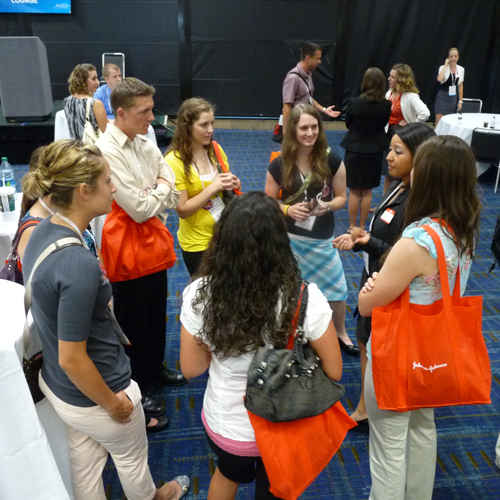 Connect with the Committee
YPC members are selected to represent each NATA district and are appointed to the committee by the district director and the committee chair. Contact the committee. 
Connect Online
Connect at Convention
The YPC hosts a Career Skills Workshop onsite annually at convention.  In addition, they host an educational session as part of programming.  Past sessions have included topics on per diem work, leadership, volunteerism and soft skills in the workplace.  Details about YPC events at NATA's annual convention can be found by visiting the convention site.