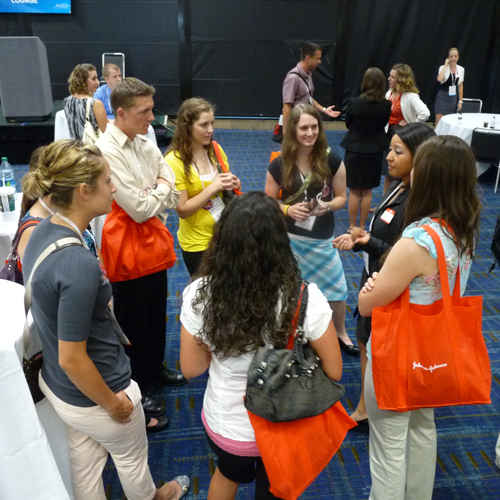 Connect with the Committee
YPC members are selected to represent each NATA district and are appointed to the committee by the district director and the committee chair. Contact the committee. 
Connect Online
Connect at Convention
The YPC hosts the signature event in the Cramer Young Professionals' Lounge each year at the NATA convention. The YP social, titled "Learning from Legends, Celebrating the Future",  gives YPs the opportunity to meet members of the NATA Board of Directors, Hall of Famers, national leaders and other young professionals. Details about YPC events at NATA 2018 in New Orleans will be posted when available.