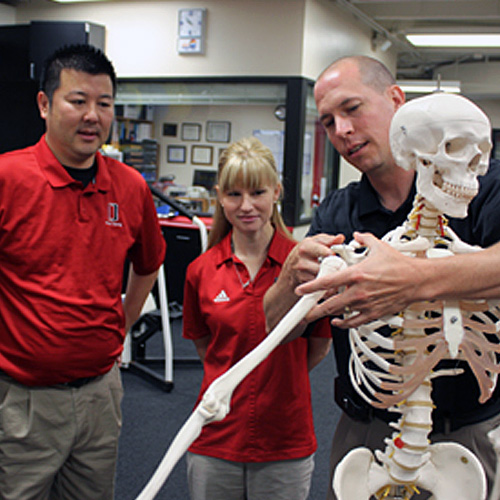 Be a Lifelong Learner
NATA encourages all members to be lifelong learners through continuing education and professional development.  Athletic trainers must continue to obtain current professional development information, explore new knowledge in specific content areas, master new athletic training-related skills and techniques, expand approaches to effective athletic training, develop professional judgment and conduct professional practice in an ethical and appropriate manner.
Acquire new knowledge and skills through our wealth of educational opportunities such as online webinars and courses, seminars, workshops, advanced educational programs and certificates. 
Education from A to Z
NATA supports athletic training education at every level:
Join the AT EducATionalist Community!
This community is a formal space and place for AT educationalists to connect and discuss AT educational issues, policy and practice, proposal and movement. It is the medium for you to have a voice and to be heard. It is also the place for NATA members to communicate, collaborate and engage with like-minded and focused professionals on potential research projects, best practices in AT education and other creative or solution-driven initiatives for the betterment of AT educationalists. Click here for instructions to join: How to Join the AT EducATionalist Community on GATHER
Continuing Education
Online Continuing Education Opportunities
NATA offers a variety of ways to earn CEUs online through the Professional Development Center including Journal Quizzes and On-Demand Courses.  Online Continuing Education Opportunities
Events
NATA is proud to host several live CEU opportunities throughout the year for athletic trainers.  These events range from the Clinical Symposia and AT Expo to events focused on federal legislation and targeted events for educators and ATs in emerging settings. As an added benefit, members of NATA will usually receive a significant discount on registration to these events! 
Resources & Tools