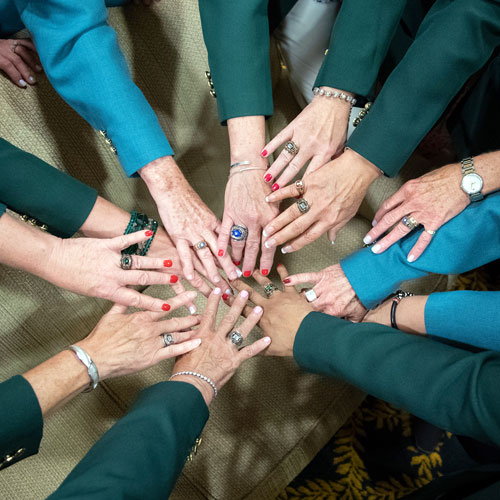 The following timeline applies to these NATA awards: Hall of Fame, Most Distinguished Athletic Trainer, AT Service Award, Fellows, Honorary Membership, the Gail Weldon Award of Excellence and the Jack Weakley Award of Distinction. The other awards listed on this page have different timelines, so please click through to each award for specific information.
Timeline
August 1 - September 15
October 1
February
June
Nominations accepted
Deadline to return all application and support materials
Award Recipients selected
Awards presented during the NATA Convention & AT Expo
Many awards require that a candidate complete an application or submit supporting materials (letters of recommendation, vitae, etc.). We recommend you allow ample time to complete these materials by submitting your nominations early.
Please review the NATA awards profile guidance tips for assistance completing your candidate profile.
*Journal of Athletic Training awards do not require a nomination and will follow a separate schedule. Contact the JAT editor for more information.
---