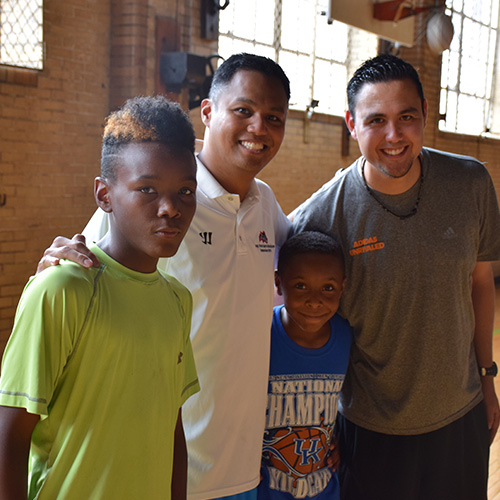 Connect with the Committee
EDAC members are selected to represent each NATA district and are appointed to the committee by the district director and the committee chair. Contact the committee. 
Connect Online
Join EDAC on Twitter, Facebook and Instagram!
Subscribe to our quarterly newsletter dedicated to diversity and cultural competence in athletic training.
Connect with a Mentor
The NATA Ethnic Diversity Advisory Committee created a mentor database to provide NATA student members a place to find professional mentors. This resource allows students to search for mentors by location, job title, ethnicity and professional interest and currently lists nearly 180 available mentors across the country.
Interested in becoming a mentor? Sign up using our mentor submission form.
Connect at Convention
EDAC hosts many events at the NATA convention for those interested in diversity within the athletic training profession including an educational session and a town hall meeting.
EDAC at NATA 2018 in New Orleans
Community Service Project: 9 a.m. - noon, June 26
EDAC Meeting: 1:30-5:30 p.m. June 26, Hilton - Fulton Room
EDAC Educational Session: "Mentoring: We Rise By Lifting Others" 12:45 - 2:45 p.m. June 27, Morial Convention Center, Room 356
EDAC Career Day: 10:30 a.m. - 12:30 p.m. June 28 (invitation only)
EDAC Town Hall & Social: 6 - 8:30 p.m. June 28, Hilton Grand Ballroom D