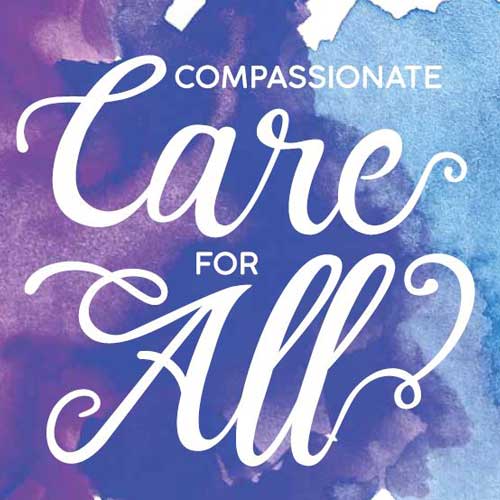 Contact the DEIA Task Force
The DEIA Task Force will develop and recommend efforts to ensure the implementation and integration of diversity, equity, inclusion and access commitments and principles approved by the NATA Board of Directors. Any questions or comments for the task force can be submitted to the comments/questions form. 
 
DEIA Task Force Information & Contact Form
---
Resources
For more resources related to ethnic diversity in athletic training, visit the Diversity Resources page to learn more about the NATA Ethnic Diversity Advisory Committee's ongoing resources and initiatives to advance the health care of ethnically diverse patients and increase diversity within the athletic training profession. NATA also offers Diversity Enhancement Grants, overseen by the Ethnic Diversity Advisory Committee.
NATA members have access to demographic information that breaks down ethnic diversity within the membership, including ethnicity statistics sorted by job setting, gender, membership category and district. Members can access information in the Member Resource section.
Xenophobia
Resources to Support the AAPI Community (PDF)

The NATA Ethnic Diversity Advisory Committee has created the Resources To Support the AAPI Community guide to provide resources for Asian American Pacific Islander (AAPI) students and allies to encourage further education and support for the AAPI community. This resource has been created by NATA committee members for the purposes of assisting the general membership at large. While we have attempted to provide a resource that is both accurate and reflective of the information available at the time of creation, NATA makes no express or implied representation or warranty as to the information contained herein. NATA and the respective authors shall not be liable nor responsible to any person or entity with respect to any loss or damage arising from its use. Athletic trainers should consult and act consistent with all applicable laws, including local and state practice acts, and other rules and policies.
Cultural Sensitivity 
"The Impact of Race, Ethnicity and Culture on Mental Wellness" NATA News, May 2021 (pdf)

"Bringing Athletic Training Home" NATA News, November 2020 (pdf)
"How to Be an Ally" infographic handout (pdf)
"Small But Mighty" (Microaggressions) NATA News, November 2020 (pdf)
"Disability Diversity: Words Matter" NATA News, November 2020 (pdf)
"Teaching, Learning Cultural Competency" NATA News, April 2020 (pdf)
"Why Words Matter" NATA News, March 2018 (pdf)
"Why Patient Values Matter in Clinical Decision Making" NATA News, October 2017 (pdf)

"Cultural Competence and Diversity in Athletic Training" NATA News, February 2015 (pdf)

"Compassionate Care for All" infographic handout (pdf)
Inclusion
The NATA Board of Directors approved the creation of the LGBTQ+ Advisory Committee in September 2017, which will advocate for LGBTQ+ athletic trainers and patients through research, education and community support. 
For more resources, visit the Inclusion Resource page to learn more about the NATA LGBTQ+ Advisory Committee's ongoing resources and initiatives to advance the health care of LGBTQ+ patients and advocate for an environment of inclusion, respect, equity and appreciation of differences in both ATs and their diverse patient populations.
Continuing Education
The following courses are a sampling of those offered in NATA Professional Development Center related to cultural competence:
Use NATA's Translated Infographic Handouts   
NATA offers free infographic handouts, originally published in the NATA News, for members to download, print and distribute. We encourage members to utilize these resources to educate their communities on various injuries and illnesses common to sports medicine. Select handout topics have been translated into eight different languages and can be found on the International Resources page.