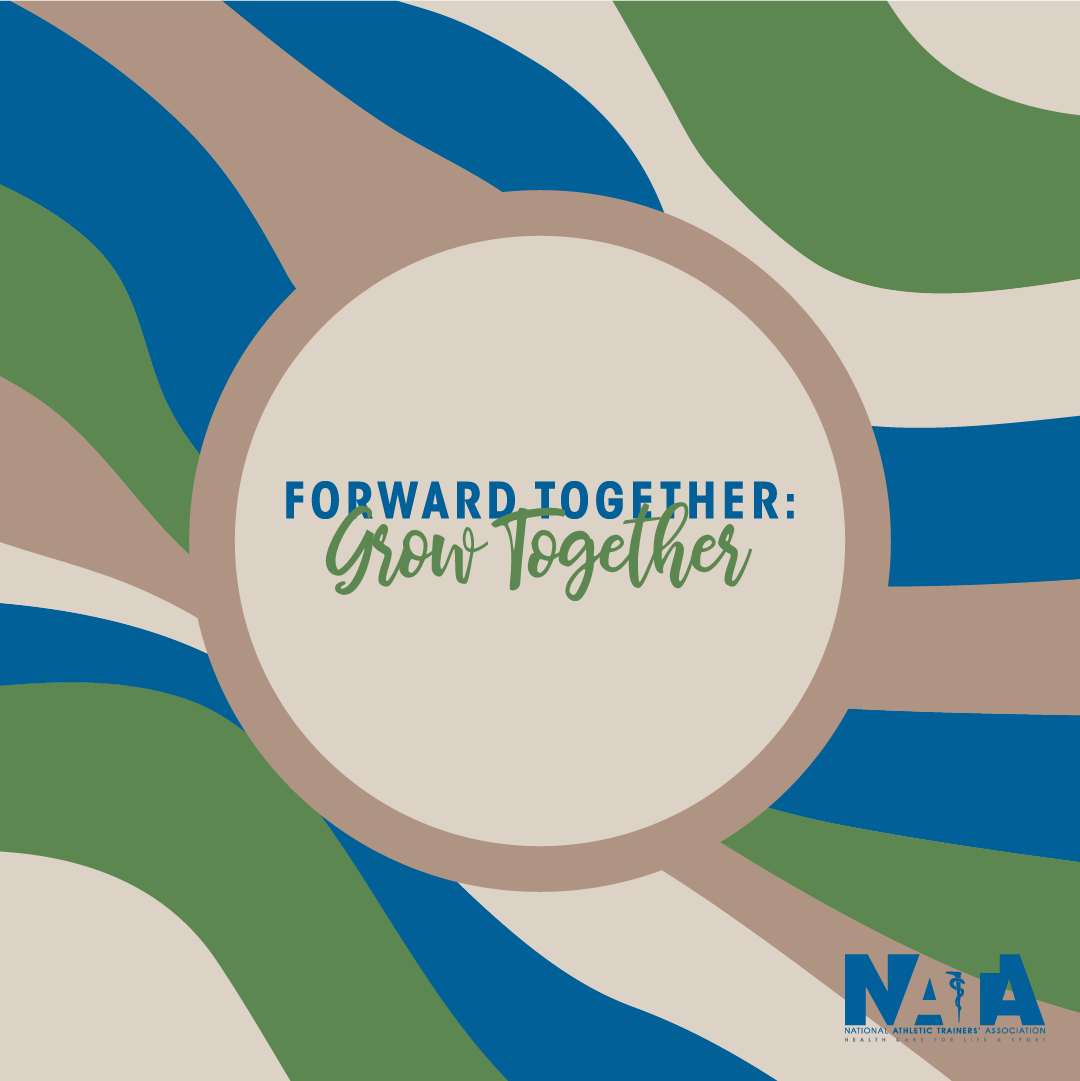 Strategic Plan
This plan was designed to clearly align NATA's focus around strategic priorities as defined by our members, with consideration from others aligned with athletic training as well as internal and external realities. Learn more here.
Member Resources
NATA has and will continue to work alongside members to ensure they have access to needed resources. New resources will be developed out of our shared experience in order to fully support members. If you have a resource suggestion or a story to share with NATA, email us at marketing@nata.org.
Grow Together NATA News Article Series
Through the year, NATA News will feature the Forward Together: Grow Together article series. In this series, each article will provide readers a mini history lesson on a specific NATA initiative, resource, program and member benefit, exploring the needs of members and the profession that led to the item being developed; insight into how it benefits members; and a look at any plans for future growth.
January 2023 NATA News Article (PDF)
February 2023 NATA News Article (PDF)
March 2023 NATA News Article (PDF)
April 2023 NATA News Article (PDF)
May 2023 NATA News Article (PDF)
Grow Together NATA Now Blog Series
In the Forward Together: Grow Together blog series, NATA staff members will share how they've seen NATA grow as well as their plans to continue to serve the membership. The goal is to not only provide a peek behind the curtain at the interworking of the association, but also to further highlight how we are moving the profession forward together.
'DedicATed' Podcast Series
Forward Together: Grow Together will also be featured on NATA's recently launched podcast. The "DedicATed" series will highlight an array of members who have a passion for the profession, starting with the NATA Board of Directors.
---
Ready to start taking advantage of all that a membership with the NATA has to offer? Join or renew today.