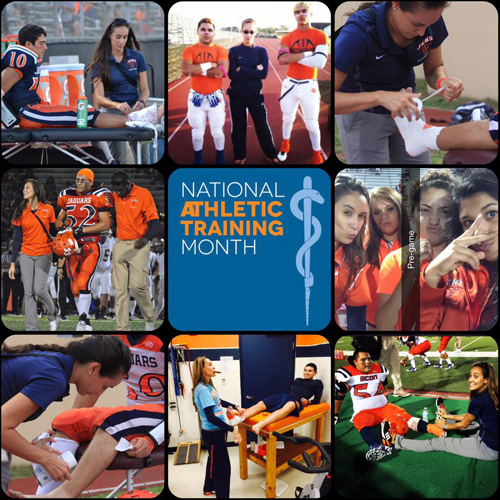 Public Relations and External Marketing Grant
Do you have a great idea of how to affect awareness and support of the athletic training profession at the local, state, district or national level but need resources to help do so? The NATA Public Relations Committee (PRC) Public Relations and External Marketing (PR & EM) Grant is available to individual ATs, state or district associations with the goal of providing financial support and creative resources in the delivery of strategic public relations and marketing initiatives. This could include speaking opportunities, exhibiting or placement of advertisements to name a few. 
To learn more or apply, please visit the PR & EM Grant Application. 
PR Contest
The NATA Public Relations Committee has an annual contest that recognizes outstanding PR achievements. Winners receive NATA merchandise prize packages valued at $150 and there are 5 categories members can apply for. Learn more about the PR Contest.
Press
If you're a member of the press seeking assistance setting up interviews with subject matter experts or finding further information, please visit the NATA Press Room.