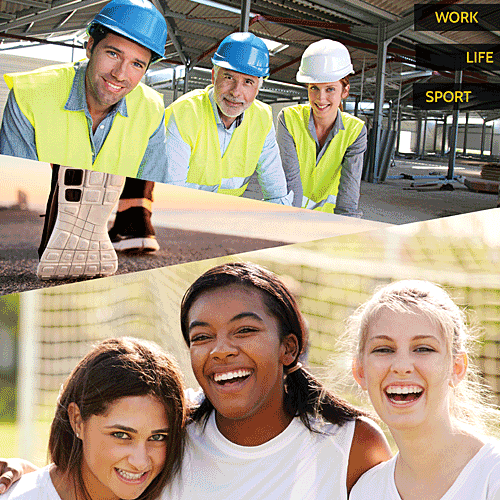 About At Your Own Risk
The mission of At Your Own Risk is to educate, provide resources and equip the public to act and advocate for safety in work, life and sport. At Your Own Risk is a way of showing employers, workers, legislators, school administrators, parents, and student athletes the value of athletic trainers within the health care team. Whether you're on the field, stage, warehouse floor or battlefield - your team deserves an athletic trainer.  
Project goals for this campaign include:
Educate the public on who athletic trainers are, what they do and where they work.
Educate the public on the value ATs bring to the health care team. 
Educate employers on how to hire an AT.
Advocate for the profession in each state.
Resources
We have developed a number of resources to help educate the public on these important issues. Some of the resources available online include:
Infographics
Shareable images with facts, statistics and quotes about prevention and safety
Our blog to serve as resources for the public on important health topics
The AT Champion newsletter which features our blog articles and other news about the value ATs bring
Interactive sports safety map that shows all 50 states' sports safety information including: recommended sports safety policy implementation, number of Safe Sports School Awards, AT licensure/regulation status and the percentage of high schools with a full time AT. 
Advocate for Change in Your Community 
NATA hopes that athletic trainers and state and district athletic trainers' associations will use At Your Own Risk as a tool to advocate for change in your communities. We have developed resources to help you adopt and adapt this public awareness campaign to fit your local needs. 
ATs In Action
Help us share what ATs do on a daily basis by submitting your pictures to be featured on At Your Own Risk's social channels as part of the #ATsinAction campaign. #ATsinAction authentically depicts ATs doing what they do best – providing exceptional health care to a diverse patient population in a variety of settings. Be a part of the story by contributing your images.