Learn From the Best, All Year
In addition to offering online educational resources such as the NATA Professional Development Center and webinars, NATA offers multiple different opportunities for you to learn from industry experts on a wide range of topics that give you the chance to network and discuss issues while improving your skill set.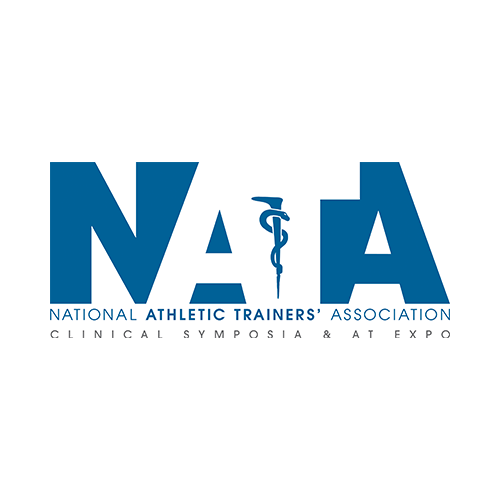 Convention
The NATA Clinical Symposia & AT Expo is the premier live event for athletic trainers. Our three-day convention offers important educational advances, career networking, association business and social opportunities as well as access to our AT Expo, featuring the largest exhibition of athletic training products and services in the world.

ATEC
ATEC is the premier education event for athletic training educators. In addition to targeted education, this event includes multiple engagement opportunities, including VATEC Chats, the AT EducATionalists Town Hall, and direct messaging (text or video) with small group discussions in the networking section.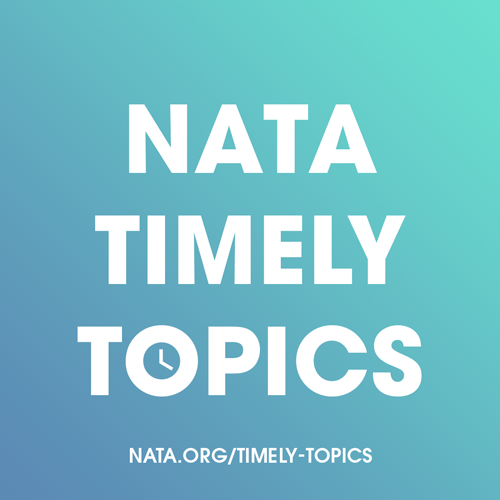 Timely Topics
The goal of the Timely Topics series is to provide the NATA membership with a monthly, engaging, non-CEU series event that will be a 30m high level, introductory conversations with the goal of exciting the AT attendee and guiding them where to take a deeper dive into the topic post-event.
To learn more and access exclusive resources related to these topics, visit the members-only NATA Timely Topics page.
NATA Professional Development Committee presents: 2024 Strategic Issues in Athletic Training Lecture Series. Topics that are strategically important to the overall profession and of interest to a broad range of ATs will be identified by subject matter experts (SMEs) and developed into presentations that qualified regional speakers can present on during district meetings. Costs associated with travel within district, a per diem and an honorarirum are included.

2023:  DEIA- A Roadmap for ATs
2024:  Gender Equity- Strategies & Tools to Level the Playing Field

NATA webinars brings you experts presenting on important topics in the field of athletic training and an opportunity to earn CEUs online. Most webinars run one hour and fifteen minutes and include an audio/visual presentation and time for questions. NATA webinars are open to registrants on a first come, first serve basis until maximum attendance is reached. Webinar information.
Regional workshops may be coming to an area near you!  Due to limited capacity, advanced registration is required to guarantee enrollment. 
Non-CEU earning events include Capitol Hill Day, National Athletic Training Month and the Youth Sports Safety Summit. 
---
NATA EVENT PHOTOS are shared on NATA Photozone