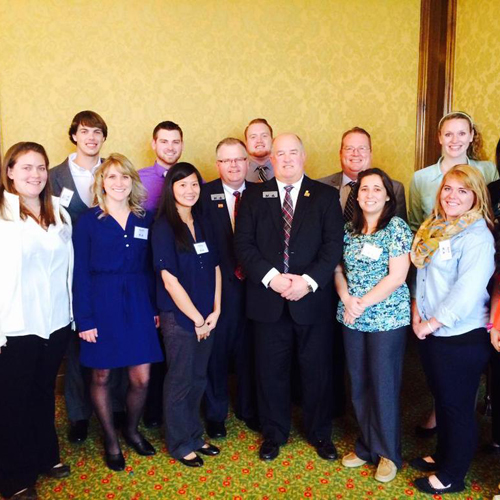 Connect with the Committee
SLC members are selected to represent each NATA district and are appointed to the committee by the district director and the committee chair. Contact the committee and your SLC district representative at slcoutreachcom@gmail.com. View the committee roster.
Connect Online
Connect at Convention
The NATA convention includes several educational sessions and networking opportunities geared toward students.
Student Events at NATA 2018 in New Orleans
Student Leadership Committee Meeting: 8 a.m. to 5 p.m. June 26
Athletic Training Student Seminar Keynote: 8:45 to 10 a.m. June 27
Athletic Training Student Seminar Breakout Session 1: 10:15 to 11 a.m. June 27
Athletic Training Student Seminar Breakout Session 2: 11:15 a.m. to 12 p.m. June 27
NBATA Ron Culp Cadaver Workshop: 12:45 to 2:45 p.m. June 27
Cramer Student Reception: 4 to 6:15 p.m. June 27
Pinky Newell Student Leadership Reception: 6:30 to 7:30 p.m. June 27 (registration is required)
Athletic Training Student Seminar Career Roundtable: 10:15 to 11:15 a.m. June 28
Quiz Bowl: 5:15 to 7:15 p.m. June 28