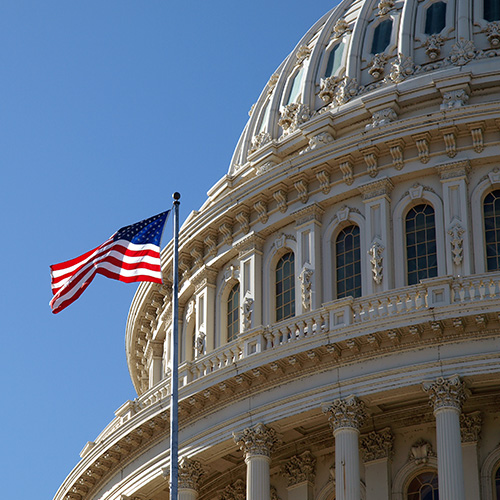 NATA is conducting outreach to commercial insurers that currently reimburse AT services to acquire data showing ATs reduce cost and increase quality of care. Learn more about NATA's efforts to advance reimbursement, plus find all resources available to members, in the Revenue & Reimbursement section.
U.S. Department of Labor Rules on Salary and Overtime Protections
Update: Federal Judge Delays Overtime Rule
On Tuesday, November 22, 2016, U.S. District Judge Amos Mazzant III of the Eastern District of Texas, a President Obama appointee, suspended the Department of Labor's overtime rule indefinitely. The overtime rule expands the number of workers eligible for overtime. The rule's new salary level of $47,476, up from the current floor of $23,660, would render 4.2 million formerly exempt workers now eligible for overtime. The injunction is a temporary measure which suspends the regulation until the court can issue a ruling on the merits. Issuing a preliminary injunction affords the court time to determine the Department of Labor's authority to make the overtime rule, as well as the validity of the rule. Within his ruling, Mazzant stated that the Fair Labor Standards Act does not permit the Department of Labor to decide which workers are eligible for overtime based solely on salary level. The Department of Labor has stated it disagrees with the decision and is considering all of its legal options, which could include appealing Mazzant's ruling. While the overtime rule may survive the legal challenge, it could be blocked by Congress or withdrawn by President-elect Trump's Department of Labor.
Background: U.S. Department of Labor Notice of Proposed Rulemaking on Salary and Overtime Protections
On March 13, 2014, President Obama signed a Presidential Memorandum directing the Department of Labor (DOL) to update the regulations defining which white-collar workers are exempt from the Fair Labor Standards Act's (FLSA) minimum wage and overtime requirements. The FLSA establishes minimum wage, overtime pay, recordkeeping, and youth employment standards affecting employees in the private sector and in Federal, State, and local governments. Read more about the U.S. Department of Labor final rulemaking on salary and overtime protections and the U.S. Department of Labor Overtime Exemptions Under Fair Labor Standards Act (FLSA) and new rule.
Overview of Changes to Athletic Training CPT Evaluation Codes in 2017
Since 2012, the NATA has been actively working with physicians and other health care professionals on a new structure to the American Medical Association (AMA) Current Procedural Terminology (CPT) Physical Medicine & Rehabilitation (PM&R) code set. The Centers for Medicare and Medicaid Services (CMS) had identified several areas of the CPT PM&R code set that needed to be reviewed to determine if a better structure could be created or if simple changes needed to occur due to high utilization of specific codes within the set.
A fact sheet on the modifications is available now.
View the CPT changes (pdf) or PowerPoint (pptx).
Proposed Revisions to the Standard Occupational Classification
In 2014, NATA provided comments to the Office of Management and Budget (OMB) on the proposed revisions to the Standard Occupational Classification (SOC), encouraging them to reclassify athletic trainers under a category that better reflects their education, licensure and credentialing, training, and practice setting. On July 22, 2016, OMB unveiled proposed changes to the 2018 SOC and did not adopt NATA's recommended changes. The National Office staff has provided written comments to OMB and is engaging key Members of Congress and other stakeholders, encouraging the Agency to reconsider their position on this issue. Read more about the proposed changes to the 2018 Standard Occupational Classification.
Formal Comment Letters
NATA often comments on proposed rules and regulations that may affect the athletic training profession. Read the comment letters.