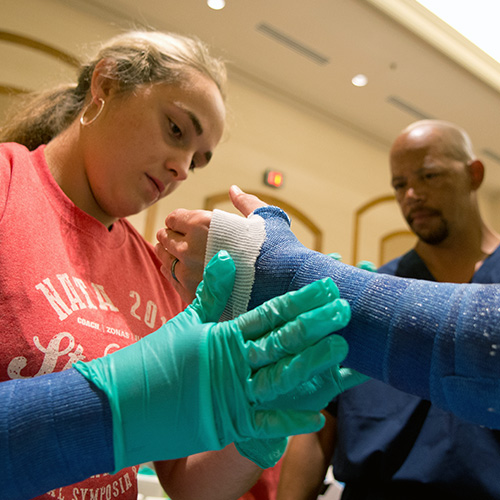 Connect
Connect with other athletic trainers in emerging settings, including fellow ATs in physician practice.
Join the conversation on LinkedIn.
NATA offers preconference workshops, both beginner and advanced, for the AT in physician practice. Details about the 2016 preconference workshops will be posted when available.
For more information on the physician extender setting, contact the Committee on Practice Advancement.
Resources
Marketing ATs in Physician Practice to Sports Medicine Physicians from National Athletic Trainers' Assn on Vimeo.