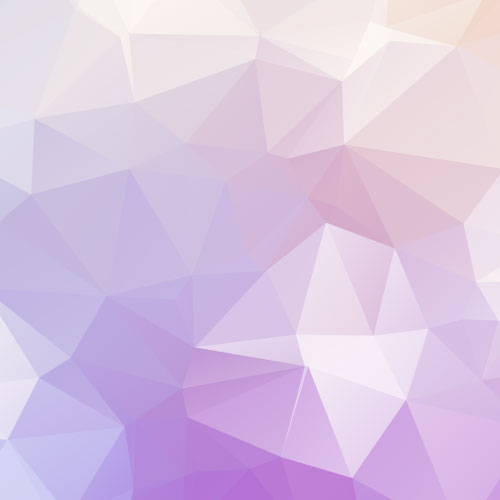 LGBTQ+ Award for Inclusive Excellence
The LGBTQ+ Award for Inclusive Excellence recognizes ATs who have advanced the provision of health care services and/or contributed to the professional development and advancement of LGBTQ+ athletic trainers or athletic training students. The nominee must be a member of the NATA in good standing and have an NPI number.
Nominations for the 2022 award are open! All materials must be submitted by October 1.
Past Winners:
2021: Patricia Aronson, PhD, LAT, ATC, and Lindsy McLean, AT Ret.
2020: Marjorie Albohm, MS, AT Ret
Safe Space Ally Training for Athletic Trainers
NATA has developed a Safe Space Ally Training presentation for athletic trainers and athletic training students. This can be accessed as an on-demand webinar through the Professional Development Center, or as a live session at various district and state meetings. Other presentations by LGBTQ+AC members are listed below:
District Five:
"Understanding Patient Values: Making DEI a Priority", presented at IATS, June 2021.
"Integrating the Proposed DEI and Social Justice CAATE Standards into the Curriculum", presented at IATS, June 2021
"Providing Culturally Competent Health Care to the LGBTQIA+ Community", presented at NSATA, June 2021.
District Eight:
"Care Considerations for LGBTQIA+ Patients in Athletic Training", presented at FWATA Virtual Convention, April-June 2021.
NATA Foundation LGBTQ+ RFP
The NATA Research and Education Foundation provides funding to support research grants designed to support research on the health of LGBTQIA+ populations. In a collaborative effort, the NATA LGBTQ+AC and the NATA Research and Education Foundation have dedicated funds for this initiative. Pre-Proposal Submissions are due by September 1.
Examples of research that will be considered may include but are not limited to:
Psychological issues of importance to LGBTQIA+ individuals, patients, or communities
Research that addresses transgender heath care needs in athletic healthcare, o Research to increase the understanding of ways to alleviate the stress that LGBTQIA+ populations experience within the athletic healthcare environment
Research describing the biological, clinical, behavioral, and social processes that affect the health and development among LGBTQIA+ populations
Development of effective supportive, preventive and treatment interventions and health service delivery methods that will enhance the health and development of the LGBTQIA+ populations
Health outcomes of LGBTQIA+ populations
Public health issues in LGBTQIA+ populations, including mental and physical health, health behaviors, well-being, minority stress, and resilience and coping in the athletic training profession, or LGBTQIA+ youth including safe spaces
Resources
Newly added resources are in bold.
LGBTQIA+ 101
Incoming Chair Answers Questions Related to LGBTQ+ Issues
LGBTQ+ Myths and Misconceptions. Within the Health Care Community. In order to have healthy conversations about LGBTQIA+ issues and needs, as it pertains to health care, we must move past stereotypes, myths and misconceptions. In this article, the LBGTQ+ Advisory Committee aims to clarify some of these myths and misconceptions in order for athletic trainers to better serve as advocates for the LGBTQ+ community.
LGBTQIA+ Terminology 101. The plethora of terms used in the LGBTQIA+ community can seem confusing and overwhelming. The most important thing to keep in mind is to always describe people with the words and pronouns they ask you to use. Terminology is constantly evolving, and this document will be updated regularly.
PFLAG: Loving Families. PFLAG's goal is to build bridges and understanding between LGBTQIA+ people and their families. PFLAG's website includes publications for children and schools as well as basic information on sexual orientation and gender identity.
Cultural Competence in Health Care
American Academy of Sports Physical Therapy (AASPT) Health Care for LGBTQ+ Athletes. This is a group for information, resources, announcements and collaboration in caring for LGBTQIA+ athletes. ATs can join this group even if not also a PT or member of AASPT.
GLBT Near Me is a project of the GLBT National Help Center and provides a database of local and community resources to help in providing support to your LGBTQIA+ patients.
The Impact of Health Care Discrimination on the LGBTQ+ Population (June 2020, pdf)
LGBTQ+ Healthcare Discrimination Infographic. This infographic provides important examples of disparities experienced by the LGBTQIA+ community for health care providers to be aware of and work to address.
Patient-Centered Inclusion: A Self-Reflection. This blog provides guidance and resources for members to reflect on their actions and biases and make changes.
Patient Values:  Treating the Whole Patient. This handout from the 2019 District 9 meeting provides a brief overview of cultural competence and patient values in LGBTQIA+ populations.
Teaching, Learning Cultural Competency. This article provides guidance on teaching cultural competency in health care education.
Understanding Implicit Bias in Health Care. This blog post explains implicit bias and provides tools for recognizing and addressing your own bias.
Why Patient Values Matter in Clinical Decision Making. As health care providers, it's important for athletic trainers to consider patient values during their clinical decision-making process. This article by the NATA Cultural Competency Work Group discusses examples of these values and strategies you can use to improve your cultural competence. This infographic summarizes the article for display or dissemination.
Why Words Matter. This article discusses the importance of using compassionate, respectful language as a health care provider and provides strategies for improving your communication.
LGBTQIA+ Allyship
AT's Role in Stopping LGBTQ+ Bullying
Providing Care at AIDS/Lifecycle
Advocacy for the LGBTQ+ Community. This article by a member of the LGBTQ+ AC shares a personal perspective on how ATs can support someone coming out.
Advocating for Athletic Trainers and Patients in the LGBTQ+ Community: The AT Tapes Episode 006. The AT Tapes podcast interviewed three members of the LGBTQ+ AC on their research and efforts to advocate for LGBTQ+ ATs and patients.
How to Be An Ally Infographic (pdf)
Incorporating Safe Zone Training into the Athletic Training Curriculum. This handout from the 2019 District 9 meeting provides a summary of key topics and research to include when incorporating Safe Zone training into athletic training education.
LGBTQ+ Harassment: Are you IN or are you OUT? (on-demand webinar)
Inclusivity in Healthcare
Documentation Considerations for the LGBTQ+ Community
Minority Stress and LGBTQ+ Patients' Mental Health
Athletic Trainers' Attitudes Toward Lesbian, Gay, and Bisexual National Collegiate Athletic Association Student-Athletes. This research analyzed attitudes of ATs toward LGB student-athletes to evaluate the environment in athletic training rooms and determine how this can be improved so that all student-athletes feel safe and respected.
Development of an Instrument to Assess Athletic Trainers' Attitudes Toward Transgender Patients. This research provided data for the Attitudes Toward Transgender Patients instrument, a tool to identify athletic trainers' attitudes toward transgender patients and to assist in the development of continuing education on this topic.
Human Rights Campaign (HRC) Healthcare Equity Index. This tool provided by the HRC allows ATs to evaluate healthcare facilities' policies and practices related to the equity and inclusion of their LGBTQIA+ patients, visitors and employees. This can aid in both improving ATs' clinical environments and improving referrals to appropriate providers.
Inclusive Facility Checklist. This infographic created by the LGBTQ+ AC outlines key steps that can make an athletic training facility more inclusive and provide better care for LGBTQ+ patients seeking treatment.
Lesbian, Gay, Bisexual, Transgender, and Queer Concerns in the Collegiate and University Settings:  Part II. Athletic Trainers' Perceptions About Lesbian, Gay, Bisexual, Transgender, and Queer Patients. This research assessed ATs' level of comfort in providing care for LGBTQIA+ patients and ATs' perceptions of LGBTQIA+ patients' comfort seeking care in their athletic training facilities.
Managing Heteronormativity and Homonegativity in Athletic Training. This research evaluated heteronormativity in athletic training, its effect on society, and its influences on the manner in which ATs teach athletic training students and deliver health care to their patients.
Inclusivity in Athletics
Fighting Discrimination and Harassment for LGBTQ+ ATs
Experiences with Workplace Bullying Among Athletic Trainers in the Collegiate Setting. This research evaluated the prevalence of workplace bullying in athletic training and assessed contributing factors.
Inclusivity in Education
Gay, Lesbian, Straight Education Network (GLSEN). GLSEN provides resources to support LGBTQIA+ students and assist educators in ensuring LGBTQIA+ students are able to learn and grow in a school environment free from bullying and harassment.
National Education Association (NEA) LGBTQ Resource 2015. This infographic from the NEA provides tips and strategies for addressing anti-LGBTQIA+ comments and behaviors in a school environment.
Policy and Documentation Samples
Diversity and Inclusion Sample Policy (pdf)
LGBT Sports Foundation Transgender-Inclusive Model High School Policy (pdf)
Treating Transgender Student Athletes
Supporting Transgender Youth Amid Legislative Changes. This blog post outlines NATA's Member Statement on supporting transgender youth in sport and offers resources on how ATs can equip themselves with the proper tools to create an inclusive environment for all.
Considerations for Developing a Transgender Policy (Summer 2020, pdf)
Caring for a Transgender Patient (June 2020)
Transgender Policy Development (June 2020)
Transgender Healthcare: Ethical and Legal Considerations for ATs (June 2020)
2011 NCAA Handbook on Inclusion of Transgender Student-Athletes. This handbook provides best practices on transgender student athlete participation in NCAA institutions.
Considerations for Transgender Athletes. This blog post provides an AT's experience in caring for a transgender athlete and recommendations for improving care and inclusiveness.
Helping ATs Help Transgender Students. This blog post outlines ways ATs can provide care for secondary school transgender athletes and ensure they are comfortable and supported during what may be a challenging and turbulent time for them.
Helping Secondary School ATs Help Transgender Athletes. The LGBTQ+ AC compiled this list of resources by state, district, and topic to help secondary school ATs find regulations and policy related to transgender participation in sport and refer student-athletes to inclusive health care environments and avenues for social support.
NCAA LGBTQ+ Resources. The NCAA provides multiple resources in order to sustain foundations of a diverse and inclusive culture across dimensions of diversity.
NFHS: Transgender Students: Participation in School Sports, Access to Facilities and NFHS: Developing Policies for Transgender Students on High School Teams. These articles discuss key considerations for the development of policies related to transgender students' participation in sport.