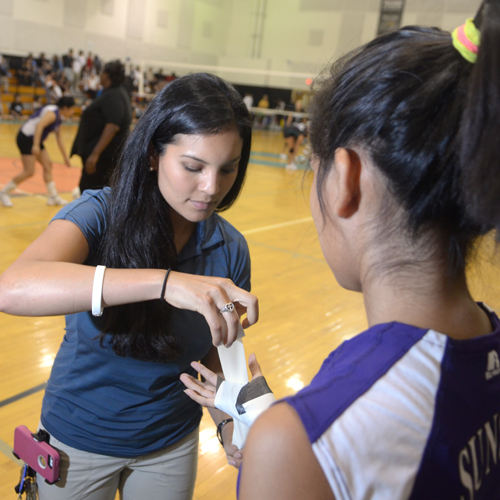 Salary Survey
The NATA Salary Survey is conducted every two years with the goal of providing NATA members with the data they need in negotiating with current and prospective employers. The survey results provide a snapshot of the profession as a whole from an earnings standpoint but are also searchable and show how specific variables affect the average salary. 
Best Practices Document on Per Diem Work
The Young Professionals' Committee researched and compiled tips and guidelines for ATs looking to work in the per diem space.  Multiple ATs contributed to the research, including those in the secondary school, collegiate, clinical, industrial and academic settings.  Access the YPC's Best Practices Document on Per Diem Work.
Interviewing Tips
Whether you are looking for a job in the secondary school, college, clinical or another setting, the NATA Now blog has some helpful interviewing tips when meeting with a prospective employer. 
Secondary School Value Model
The Secondary School Value Model offers the secondary school athletic trainer the tools to quantify and articulate his/her value to the secondary school community. This living document will assist you to not only define your value and worth, but, in conjunction with the Position Proposal Guide  and the Position Improvement Guide which are also found on that page, can be used to maintain and improve your position.
Young Professionals' Committee National Distinction Award
The Young Professionals' Committee National Distinction Award recognizes one young professional athletic trainer each year that has made an immediate and definitive impact on the athletic training profession at the national, district or state level. The award recipient must embody the ideas, goals and mission of NATA and the Young Professionals' Committee, and demonstrate the highest level of service, professionalism and competence.
Conflict Resolution
Held at NATA 2017, the YPC hosted a session that addressed various reasons why young professionals left the athletic training profession.  View this recording, which covers the "Conflict Resolution" portion of the session and gives valuable advice to young professionals on how to deal with conflict in the workplace.