July 15, 2020 by
Claire Williams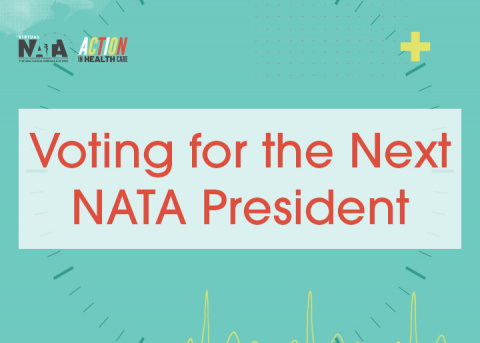 For the last time before the NATA presidential election closes, candidates Kathy Dieringer, EdD, LAT, ATC, and Katie Walsh Flanagan, EdD, LAT, ATC, went live to answer member-submitted questions during Face Time '20 at the 2020 NATA Virtual Clinical Symposia & AT Expo July 15.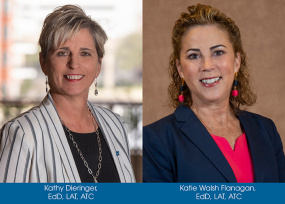 Each candidate presented their presidential platform and fielded questions read by NATA President Tory Lindley, MA, ATC. The questions, submitted by NATA members, covered various topics and issues including education, international recognition, government affairs and handling crises and social movements. A recording of Face Time is available on the NATA Facebook page.
Voting for the NATA presidential election is open until 5 p.m. CDT July 31. All ballots – electronic and mailed-in – must be received by that time to be counted. All members eligible to vote received an email with instructions July 1. NATA recommends that members needing a mail-in ballot request one through Survey Ballot Systems no later than July 15. For questions or support, contact Survey Ballot Systems at 952-974-2339 or support@directvote.net.
For more information about each candidate, visit the NATA Presidential Election webpage. The webpage also includes all media coverage from NATA News and the NATA Now blog as well as all previous virtual NATA Chat Q&As with the candidates and various committee and NATA leaders.