November 8, 2018 by
Todd Christman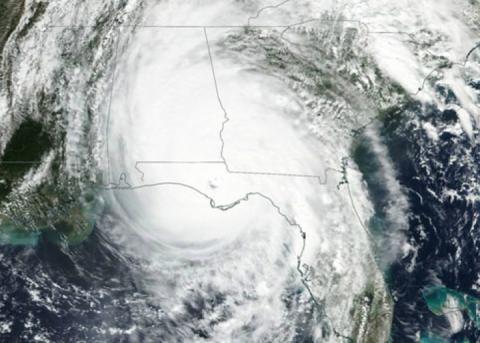 Our thoughts are with the NATA members and their families who were affected by Hurricane Michael last month.
NATA's ATs Care Committee is available to aid ATs in the aftermath of a critical incident or death occurring to one or more of their athletes or colleagues. We have established a peer-to peer-system to assist, monitor, and encourage these individuals to seek initial support through state or regional athletic training care teams. If you or someone you know would like to get in touch with one of our ATs Care committee members, please email the committee. Someone will be in touch with you within 24 hours. You can also call the ATs Care Hotline at 972-532-8821. 
Donate to help Hurricane Michael victims:
In the wake of the devastation caused by Hurricane Michael, the Athletic Training Association of Florida (ATAF) would like to support fellow athletic trainers affected by coordinating the relief effort by creating an Amazon Wish List based on the needs of the impacted athletic trainers.
If you are an athletic trainer that has been affected by this storm, please complete the Needs Assessment Form on our website to address your specific needs. 
Once submitted, we will develop an Amazon Wish List dedicated for your site that will be shared with our membership. For more information about our Hurricane Michael Relief Effort visit the ATAF Hurricane Michael Relief Effort page.