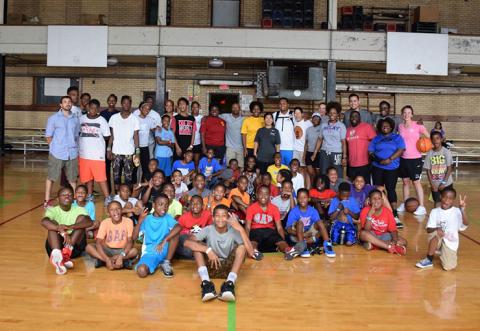 The NATA Ethnic Diversity Advisory Committee (EDAC) invites candidates to apply to be the EDAC graduate representative to fulfill a one-year term (renewable once).  EDAC strives to identify and address issues relevant to our ethnically diverse community, both in the health care arena and in the National Athletic Trainers' Association. We also strive to promote diversity in our membership and leadership.
All interested candidates, please send a resume and letter of interest to EDAC District Two Representative Arturo Flores, ATC. The deadline for applications is August 15, 2017.
EDAC Graduate Student Representative
Requirements:
• Must be an ethnically diverse first-year graduate student or college senior entering a graduate program
• Must be BOC certified, BOC eligible or enrolled in an entry-level Athletic Training Master's degree program
• Must be a current NATA member
Duties and Responsibilities:
• One year commitment to be part of EDAC and represent/serve the NATA membership on issues related to diversity
• Attend, participate and record minutes for the all committee meetings
• Update the history of the committee in the EDAC manual
• Assist with selection of the incoming Graduate Student Representative
• Coordinate the EDAC Service Project at the NATA Annual Meeting
• Assist in EDAC Career Day planning
• Serve as a liaison between EDAC and the NATA Young Professionals Committee
Learn more about EDAC and NATA's efforts to support diversity within the athletic training profession.