May 11, 2020 by
Claire Williams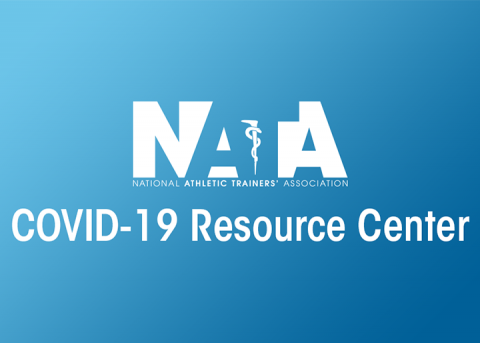 As athletic departments across the country begin to outline how students and staff can return to sports safely in a post-COVID-19 world, the NATA Intercollegiate Council for Sports Medicine (ICSM) created a customizable return-to-campus preparation and communications plan to use as a template.
The four-page packet, now available on NATA's COVID-19 resources webpage, can be downloaded and used as a starting point for collegiate athletic departments to develop a communications plan that also incorporates their own campus-specific policies.
"Knowing what everyone is going through, we felt it was important that there was some structure to the plan," said Murphy Grant, MS, ATC, PES, ICSM council chair.
"We could put our collective minds together, from every single level, from the major Division I down to the two-year institution, to develop the processes that are needed to start developing a plan."
ICSM worked collaboratively to condense a return-to-campus plan into five steps:
Preparation for return to campus
Staff return
Student athlete return
Return to training
Return to competition
Each step of this plan includes additional recommendations to, for example, assemble athletic COVID-19 action teams; acquire personal protective equipment; disinfectant products; draft quarantine or isolation plans and infectious disease prevention plans; coordinate prevention and response education for student athletes; and draft a contingency plan for managing recurrence once sports are back in play.
ICSM worked to coordinate resources from the Centers for Disease Control and Prevention, NCAA statements, infectious disease control, state and national public health orders and also considered common campus departments, to ensure a reliable template for collegiate athletic trainers.
"We really collaborated on all the resources to provide factual, data-driven information to put out there," Grant said.
The return-to-campus and communications plan packet is one of NATA's most recent additions to COVID-19 resources for members created by NATA committees. Find additional resources from the Council on Practice Advancement Performing Arts Committee, State Association Advisory Committee and others at NATA's COVID-19 resources webpage.