March 9, 2020 by
Claire Williams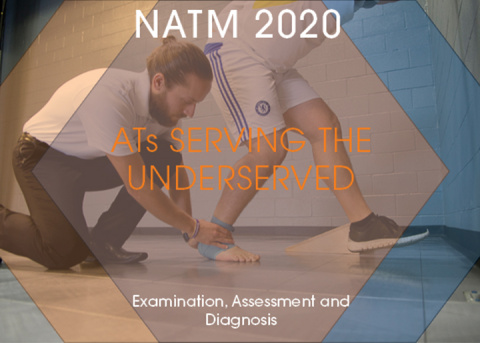 Editor's note: In honor of National Athletic Training Month, NATA is conducting a twice-weekly blog series throughout March that showcases how ATs use the five domains of athletic training to improve the health and well-being and their patients. This blog post highlights domain two, Examination, Assessment and Diagnosis, and how members are embodying this year's NATM theme, "ATs Impact Health Care Through Action."  
Rural counties are home to more than 60 million people, according to U.S. Census data. That means there are 60 million possible people living 30 minutes from a hospital or even an hour from a trauma center, which can mean EMS arrival times may lag and, more than likely, the local high school does not have access to a full-time athletic trainer.
Rural areas, defined in a study in the Athletic Training Education Journal as nonurbanized areas and designated as medically underserved areas, are where athletic trainers have an opportunity to expand their care and ability to examine, assess and diagnose in new ways.
There are athletic trainers working to provide these underserved groups with access to health care professionals. Forrest Pecha, MS, LAT, ATC, leads a residency program at a Boise, Idaho, hospital with a goal of equipping underserved communities, both rural and urban, with athletic trainers in family practice clinics. Kylee Warne, ATC, is the first full-time athletic trainer at a rural high school in Oklahoma, showing her value by educating students, parents and administrators as a health care provider.  
Pecha and Warne, and many other NATA members, are working to employ more athletic trainers in their communities through collaboration, action and thinking about the future of patient care, which could mean an increase in how athletic trainers use telehealth tools.
"It's mind blowing to me that small schools think they don't deserve an athletic trainer," Warne said.
As manager of the CAATE-accredited athletic training residency at St. Luke's Health System in Boise, Pecha encourages training focused on orthopedics and placement of post-residency ATs in clinical settings, such as a primary care and family practice facilities, in rural communities.
He said there is an opportunity for athletic trainers in primary care facilities to partner with local secondary schools and youth sports to provide care. Working in the clinical setting also allows athletic trainers to reach the rest of the community more directly.
Pecha co-authored an Athletic Training Education Journal study in 2017 that showed this model to be successful for the profession and patients and also for the primary care facilities themselves.
For this study, athletic training residents completed three-week rotations in a rural area with multiple providers in the primary care setting. The goal was for residents to develop an advanced understanding of the management of rural family practice patients with an emphasis on evaluation and diagnosing patients in this setting.
By supplementing the primary care facility with an athletic trainer, Pecha said there was improved patient access, decrease in unnecessary tests, better referral patterns and improved patient and provider satisfaction.
At the end of one rotation in Baker City, Oregon, a town with a population of about 3,000, the increased number of patients in clinic due to one athletic training resident participating in the patient care team, covered the cost of hiring a full time athletic trainer. The study's outcomes were based on the AT being in clinic four days per week. This was designed to have time for the AT to provide eight or more hours per week to provide care at community events and the local school district.
"There was a business purpose and a value purpose," he said. "They both come into demonstrating the value of the athletic trainer and their depth of knowledge in orthopedics."
Ultimately, what Pecha found was that this model works for rural communities. Now, he said, "we need physicians to champion the cause" and athletic trainers to fill the need at family practice and primary care facilities in underserved areas.
While Pecha works beyond the secondary school setting and still keeps future partnerships mind, St. Luke's Health System also employs a rural outreach program with five full-time athletic trainers providing medical care to 17 contracted rural high schools.
But Warne is in the throes of a rural school district in Oklahoma that has never had access to an athletic trainer.
Just over a year ago, Warne became athletic trainer for Hennessey Public Schools, serving middle schools and the high school in a town of about 2,000 people. Contrary to other athletic trainers working in rural area secondary schools, Warne is employed by the district, not contracted through a nearby health system.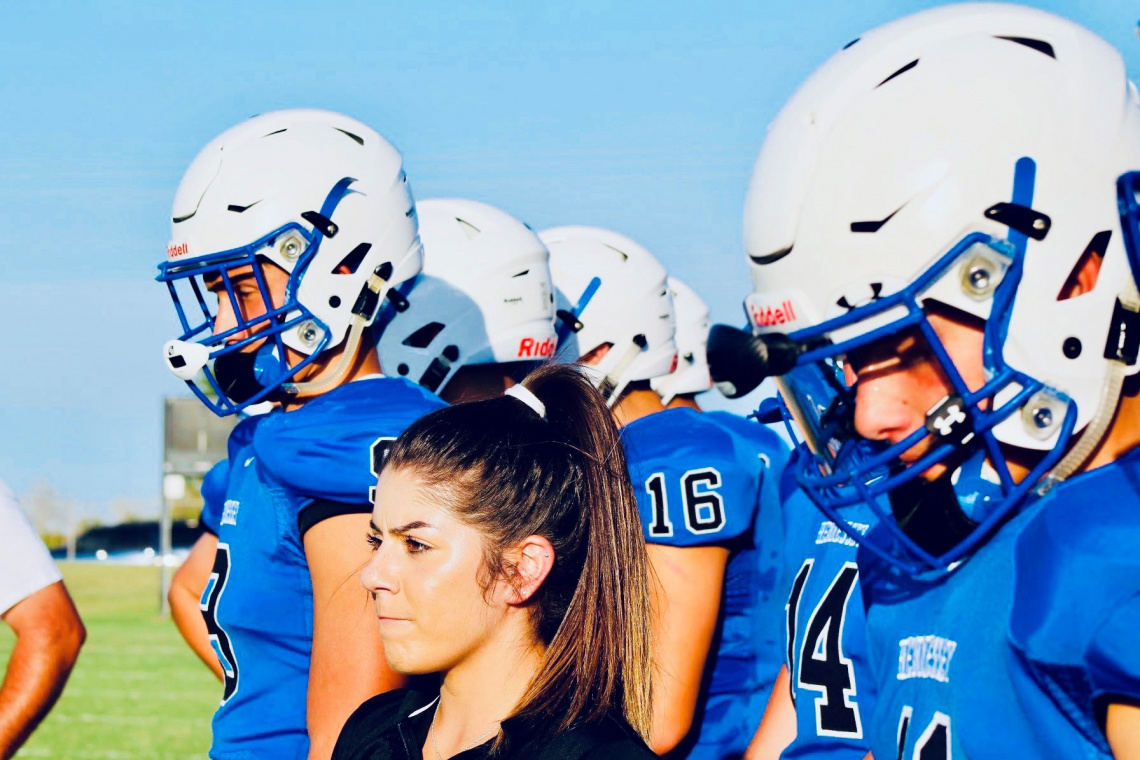 Over the past year, Warne said she has seen a culture change in parents, for example, who have experienced a learning curve when it comes to concussion treatment and return-to-play protocols enacted by Warne. Parents are becoming more trusting of Warne's diagnoses and health care authority, and students are seeing the value in working with her regularly.
"The concussion culture hadn't necessarily been talked about; there was a different mentality out here," she said, adding that she has since started using the SWAY system to conduct baseline testing and has shown parents immediate data, which has been helpful.
Warne has support from her athletic director, the administration and some of the community, which she said not all athletic trainers in rural settings have.
The athletic director, who is also the head football coach, in particular, Warne said, would not accept the position at the high school without hiring an athletic trainer. The president of the district, after a year of consistent progress, also saw the culture shift in favor of athletic trainers.
"He said, '[We'll] never not have an athletic trainer again,'" she said.
While Warne said she is still is building her relationship with the local family doctor, the community at large has been supportive. The district is in the process of building a 2,000-square-foot athletic training facility, and has coordinated a partnership with a local philanthropist to cover emergency air evacuation services when needed.
With an established place in the school district as an athletic trainer, Warne's goal is to collaborate with neighboring communities that don't have athletic training access for their student athletes, using her success in her district as a blueprint for other rural towns.
She said she would love to utilize her district's new facility as a central location for other districts to send patients for examination, diagnosis and treatment. This would show the value of an athletic trainer and encourage other administrations to implement similar health care structures.
For Pecha, the future is about employing athletic trainers, as well, but also understanding new ways to examine and assess patients in underserved areas through technology.
"Telehealth is becoming incredibly popular [and is incredibly valuable] within health care institutions," Pecha said. "Literature supports how the care has improved for those individuals in the rural settings."
St. Luke's has a rural outreach program with 5 full time ATs dedicated to providing medical care to 17 contracted rural high schools,
At the secondary school level, Healthy Roster, a mobile documentation and communication platform for sports medicine health care providers, also includes telemedicine capabilities for users.
The opportunity, Pecha said, for real-time and immediate assessment and referral through technology is there.
"But it really comes back to care coordination and to the management of care, and the efficiency and effectiveness of the care that's provided," he said.
Continuing Education Opportunities
Log into the NATA Professional Development Center and search for the following courses that relate to domain one, Examination, Assessment and Diagnosis. You can also explore upcoming webinars to earn additional CEUs within the PDC, specifically the Exertional Rhabdomyolysis Webinar presented by Jonathan Hochstetler, DAT, LAT, ATC, at 11 a.m. CST April 15.
Clinical Practice Patterns for Lumbar Spine Pain
Traumatic Bowel Perforation in an Athlete