April 23, 2018 by
Beth Sitzler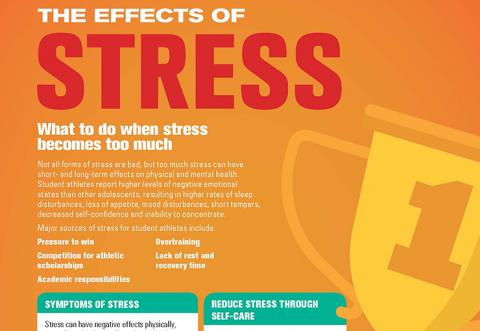 The May NATA News features an infographic handout on stress in honor of May being Mental Health Month. While some stress can be good, too much stress can have short- and long-term effects on physical and mental health. The infographic handout describes some of the symptoms of stress as well as ways to reduce stress through self-care. Check out the infographic handout and share it with members of your community.
Don't forget to also check out NATA's other infographic resources in its Injury Infographic Handout Library.
Also, this Mental Health Month, NATA is supporting the efforts of Mental Health America throughout May. This year, the theme is "Fitness #4Mind4Body," which focuses on the mind and body. Learn more on NATA's social media channels or the Mental Health America's website.