August 4, 2020 by
Beth Sitzler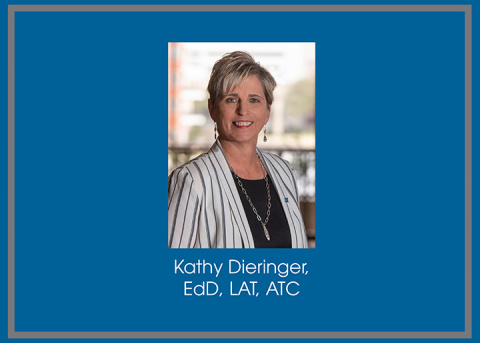 The results of the NATA 2020 presidential election are in – Kathy Dieringer, EdD, LAT, ATC, is NATA's new president-elect.
"Thank you to the members of NATA for your faith in me as the next NATA president," Dieringer said. "I am thrilled to be chosen to lead our incredible profession throughout the next few years, and rest assured I will hit the ground running. While we have a few immediate challenges ahead of us, I am ready to tackle any issue to improve the lives of our members. Together, we will!"
Dieringer will take office during the 72nd NATA Clinical Symposia & AT Expo in June 2021 in Orlando and will serve a three-year term. You can learn more about Dieringer by visiting the NATA Presidential Election webpage and by reading the October NATA News.
Our sincere thanks to Katie Walsh Flanagan, EdD, LAT, ATC, for her willingness to serve the association and to all of our members who engaged in the voting process.