November 27, 2019 by
Beth Sitzler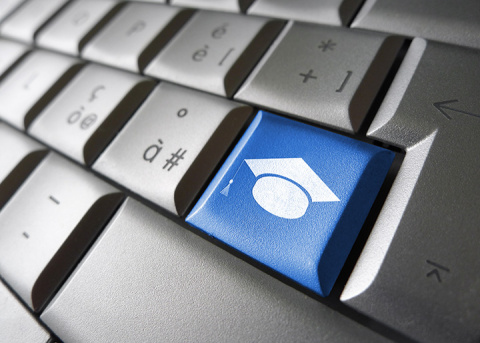 NATA is proud to announce and congratulate the Leadership Academy's 42 graduates. The NATA Leadership Academy is an online certification program that encourages emerging leaders to hone their skills at no cost, and equip already qualified athletic trainers with the skills to pursue leadership at the state, district and national levels.
Since the program's launch in 2017, the following 42 leadership development scholars completed the necessary coursework required in the NATA Leadership Academy and earned a Leadership Development Certificate:
Graduate Kevin Schroeder, DAT, LAT, ATC, enrolled to fill a gap in knowledge as it pertained to leadership, he said. After completing the curriculum, he said he took away basic leadership principles, but also "wanted to improve my communication and strategic planning skills."
"As I reflect on my career thus far, these are three areas that I could always improve upon and the NATA Leadership Academy offered me just that," he said. "The bonus was that … it was free and in the context of athletic training."
Kaitlin Griego, MBA, ATC, LAT, another graduate of the Leadership Academy, knew the program was the "best opportunity to [improve my leadership skills] while learning from those in my career field and alongside those looking to achieve the same goals."
Over 12 to 24 months, leadership development scholars complete four modules: vision, communication, collaboration and strategic thinking. The material throughout these modules consists of books, articles and visual elements that encourage scholars to reflect on their personal leadership practices and association perspectives to recognize their impact and influence on organization effectiveness; understand, implement and evaluate strategic practices based on various theories, models and approaches; and analyze and evaluate the role of a strategic leader.
Graduates are encouraged to connect with their district and state leaders with the plans created from the program to work on implementation and putting their newly earned certificate into practice.
Griego has been serving as the director of sports medicine at a university since 2018 and given her a chance to utilize and hone her skills. "The leadership academy has given me the confidence to speak clearly to administrators and listen to what my student athletes and the athletic trainers need," she said.
Schroeder, who now serves on district committees and with CAATE, said he has applied learned communication and leadership skills to improve as a coordinator of clinical education, especially when dealing with conflict.
The NATA Leadership Academy is currently accepting new scholars to enroll on a rolling basis. The program is open to all NATA members who are in and remain in good standing, have a National Provider Identifier and who attain their state and district leadership's approval. To apply, complete the Leadership Development Enrollment Application.
There is no cost to scholars to enroll or to complete the program, however, each module may require scholars to purchase one to two books or other resources. NATA estimates the cost of materials for the entire certification is approximately $100-150. NATA carefully designed the program to be accessible, as many resources are free, available online, developed by staff or available at your local library.
Learn more about the NATA Leadership Academy and connect with the Knowledge Initiatives team at ki@nata.org.