November 4, 2020 by
Beth Sitzler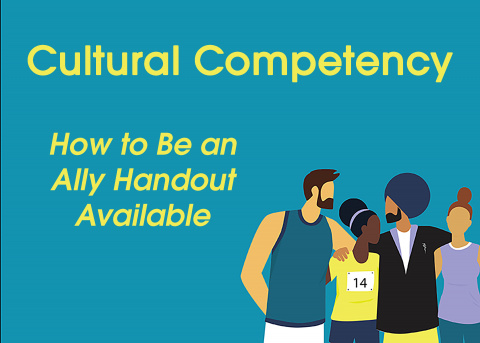 For someone who belongs to a marginalized or minoritized group, having an ally can have a significant impact, especially on their emotional and mental well-being. To assist athletic trainers, the NATA Ethnic Diversity Advisory Committee and NATA LGBTQ+ Advisory Committee teamed up to create the How to Be an Ally infographic handout, published in the November NATA News. This infographic handout details how one can be an ally as well as the do's and don'ts of being an ally.
The focus of the November NATA News is cultural competency, and it explores topics including disability terminology, microaggressions, leadership and advancing the profession through grant projects. For additional resources, visit the Cultural Competence and Diversity Resource webpages.
Don't forget to check out the other infographic handouts available in the NATA Infographic Handout Library. These infographic handouts are free to download for members.