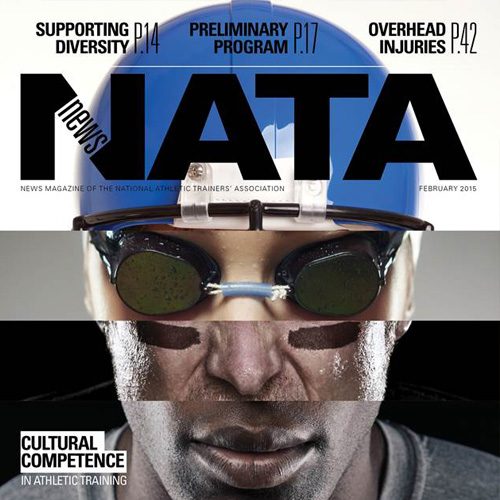 Learn More About EDAC
A video about the NATA Ethnic Diversity Advisory Committee was shown during the 2021 EDAC Town Hall to update attendees about the committee's ongoing initiatives. Watch the video to learn more about EDAC and its impact on the athletic training profession. You can also learn more about the committee and its accomplishments within the last year by reviewing the 2021 NATA Diversity Handout (pdf). You can also review the 2020 NATA Diversity Handout (pdf).
NATA EDAC 2021 Video from National Athletic Trainers' Assn on Vimeo.
The NATA Ethnic Diversity Advisory Committee has created the Resources To Support the AAPI Community guide to provide resources for Asian American Pacific Islander (AAPI) students and allies to encourage further education and support for the AAPI community. 
This resource has been created by NATA committee members for the purposes of assisting the general membership at large. While we have attempted to provide a resource that is both accurate and reflective of the information available at the time of creation, NATA makes no express or implied representation or warranty as to the information contained herein. NATA and the respective authors shall not be liable nor responsible to any person or entity with respect to any loss or damage arising from its use. Athletic trainers should consult and act consistent with all applicable laws, including local and state practice acts, and other rules and policies.
Diversity Enhancement Grant Program
NATA offers Diversity Enhancement Grants up to $5,000 in three different categories to help support the advancement of diversity within the AT profession. Grant applications are currently being accepted for the 2021 grant cycle and are due Oct. 1.
iLead Diversity Grant Program
The NATA Ethnic Diversity Advisory Committee (EDAC) has created a specific application for ethnically diverse athletic training students who would like to attend NATA's iLead student leadership conference but may not have finances to do so.  The iLead Diversity Grant will be offered biennially to help offset the cost to the conference.
Diversity Statistics & Reports
For more resources related to Cultural Competence, visit Practice & Patient Care.
CULTURAL SENSITIVITY 
The NATA News February 2015 issue includes a cover story about diversity within athletic training, including clinical issues relevant to diverse athletic populations and current diversity statistics within the profession.
NATA demographics provide a breakdown of ethnic diversity within the membership, including ethnicity numbers sorted by job setting, gender, membership category and district. Members can access information in the Member Resource section.
ATs 4 Be The Match
EDAC is supporting Be The Match on a state, district and national level as the national bone marrow registry strives to increase the number of diverse donors in its database. EDAC is hosting donor drives at the 2018 NATA Clinical Symposia & AT Expo, as well as most district meetings. Read more in this NATA News article (pdf). 
Supporting Mentorship
EDAC is transitioning its mentorship database to the Mentor Match Program on Gather, NATA's online athletic training community. If you're currently included in the EDAC Mentorship Database or if you are interested in becoming a mentor or mentee, register on Gather today.
To help mentors and mentees foster a supportive and beneficial relationship, EDAC provides a Mentoring FAQ.
Scholarships
The NATA Ethnic Diversity Advisory Committee sponsors two scholarships through the NATA Research & Education Foundation.
Bill Chisolm Professional Service Award
The Ethnic Diversity Advisory Committee presents the Bill Chisolm Professional Service Award annually since 1994 in an attempt to recognize an individual who has contributed to the development and enhancement of ethnically diverse athletic trainers. The recipient is selected by the committee and is not required to be a member of an underrepresented ethnically diverse population.
Use NATA's Translated Infographic Handouts   
NATA offers free infographic handouts, originally published in the NATA News, for members to download, print and distribute. We encourage members to utilize these resources to educate their communities on various injuries and illnesses common to sports medicine. Select handout topics have been translated into eight different languages and can be found on the International Resources page.