August 6, 2015 by
Todd Christman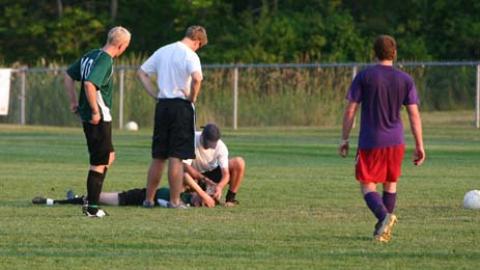 By John Doherty, ATC, PT
The high school soccer season started yesterday in Indiana. A week from tomorrow, the boys will get started in Illinois. In the Land of Lincoln, the girls play in the spring. Having the two genders play in opposite seasons — as is done in the vast majority of states — is good for officiating and good for fields but that is another story for another day.
Because, no matter the season, the way the game is played now is bad for everybody.
Furthermore, the lockstep interpretation of a recently published study of soccer safety is even worse.
Published in the July 13 online issue of the Journal of the American Medical Association Pediatrics, the study looked specifically at heading the ball and concussions at the high school level.
It found that, "Heading was the most common soccer-specific activity, responsible for 30.6 percent of boys' concussions and 25.3 percent of girls' concussions."
However, contact with another player — rather than contact with the ball — was the "most common mechanism of injury in heading-related concussion among boys (78.1 percent) and girls (61.9 percent)."
You can read the full version of this article in 
The Times
. John Doherty is a licensed athletic trainer and physical therapist. This column reflects solely his opinion. Reach him at 
jdoherty@comhs.org
. Follow him on Twitter 
@JDohertyATCPT
.