July 16, 2015 by
Todd Christman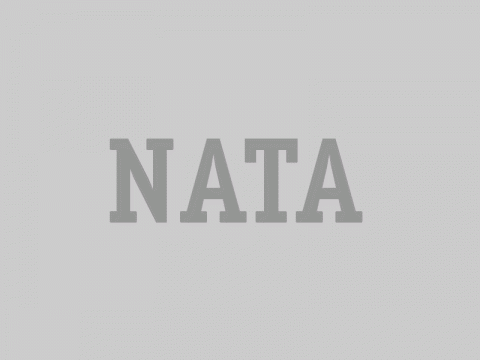 NATA has partnered with USA Today Health and Human Services in a marketing effort to promote athletic trainers to NFL game attendees. This
NATA advocacy ad
will be featured in the gameday programs of the San Francisco 49ers, San Diego Chargers, Oakland Raiders, Denver Broncos and the New York Giants during the 2015-2016 season. Our message will focus on "Who is taking care of your kids?" and prompt readers to visit our public website scheduled to launch this fall.
Gameday programs are the official publication of the NFL teams and will be available for the entire 2015-2016 season. In addition to being available at the game, they are sold at newsstands, bookstores and other retail outlets. These publications are seen by fans, sky box and suite holders and corporate executives. This advertising opportunity is valued at more than $150,000.
We're excited to use this opportunity to advocate to a brand new audience. The average NFL team has 600,000 fans at their stadium throughout the season, and an estimated 20 percent of fans receive the gameday programs. We expect the advocacy ad to reach more than 600,000 people.
Wondering how we chose the teams? NATA strategically placed ads in the gameday programs for the Oakland Raiders, San Diego Chargers, San Francisco 49ers and Denver Broncos to raise awareness about the value of athletic trainers in states that have no athletic training regulation or regulation that is currently being challenged. The New York Giants were also selected based on the high gameday attendance and opportunity for growth in the profession. (Based on the AT Benchmark Study, only 27 percent of schools in New York have full time athletic trainers.)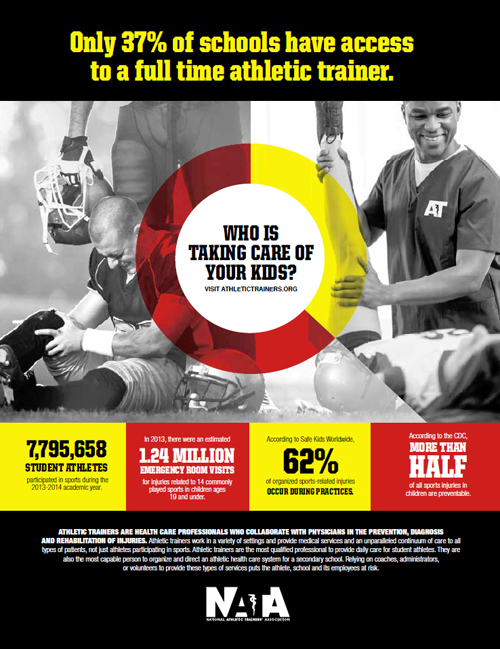 ,