June 13, 2014 by
Todd Christman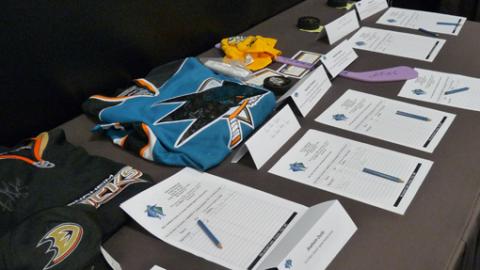 The 2014 NATA Research & Education Foundation Silent Auction will feature some great items again this year. Find the Silent Auction booth in the NATA Connect section of the AT Expo in Indianapolis. All proceeds from the auction go toward funding athletic training scholarships and research grants. 
Below you will find the complete list of items that will be up for bidding in Indianapolis, some of them accompanied by photos. If you want to see photos of all the items, check out the
NATA Tumblr page
. There you will find six galleries dedicated to all the jerseys, basketballs, baseballs and other items that will be available.  
Auction Hours
Thursday, June 26     
10:00 am – 5:00 pm
Friday, June 27           
10:00 am – 4:00 pm
Winning bidders may pick up items from 4-5 pm Friday or 10am-1pm Saturday. More information about NATA Foundation events in Indianapolis can be found on the
convention website
.
Anaheim Ducks 2013-14 Team Signed Hockey Jersey
 
Anderson Varejo Autographed Cleveland Cavaliers Commemorative Basketball
 
Baseball signed by Joe Torre
 
Baseball signed by Seattle Mariner Felix Hernández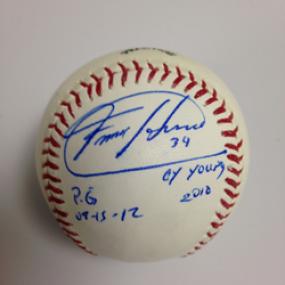 Baseball signed by Seattle Mariner Jay Buhner
 
Billy Donovan University of Florida Autographed Commemorative Basketball
 
Buffalo Bills Stevie Johnson Signed Football Jersey
 
Chicago Bulls Hall of Famer Scottie Pippen Signed Basketball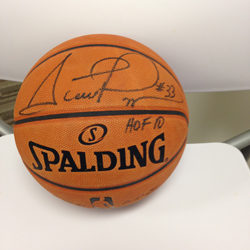 Cleveland Indians Jason Giambi Baseball Bat
 
Commemorative Superb Bowl XLII Bowling Ball and Pin
 
Cramer Equipped Junior Tuf-Tek Kit #2
 
Cramer Equipped MS Junior Tuf-Tek Kit
 
Dallas Mavericks Team Signed 2013-14 Basketball with COA
 
Denard Robinson University of Michigan Football Game Used Jersey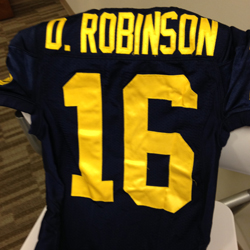 Dr. Hoy's Pain Relief Gel and Arnica Boost
 
Football signed by Alabama Head Coach Nick Saban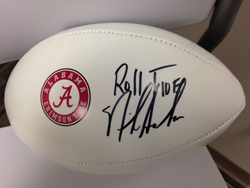 Football signed by Alabama Heisman Trophy Winner Mark Ingram
 
Golden State Warriors 2013-14 Team Signed Official NBA Spalding Basketball
 
Houston Texas Duane Brown Autographed Football
 
Houston Texas JJ Watt Autographed Football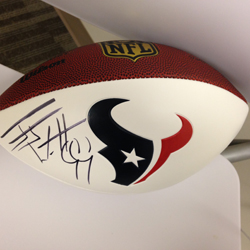 Indiana Hoosiers Game Football Jersey
 
Indiana Pacers 2013-14 Team Signed Official NBA Spalding Basketball
 
Kansas City Chiefs Justin Houston Autographed Football
 
Kevin O'Sullivan University of Florida Autographed Baseball Jersey
 
Los Angeles Clippers 2013-14 Team Signed Official NBA Spalding Basketball
 
Los Angeles Lakers Kobe Bryant Signed Basketball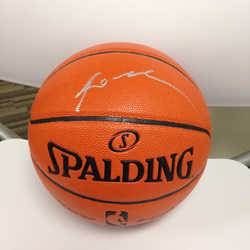 Michigan State University Game Football Jersey
 
Milwaukee Bucks 2013-14 Team Signed Official NBA Spalding Basketball
 
Minnesota Vikings Adrian Peterson Autographed Football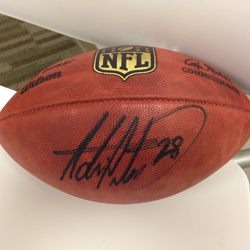 Northern Michigan Wildcat Hockey Game Jersey
 
New Orleans Saints 2013 Team Autographed Football
 
New York Knicks 2013-14 Team Signed Official NBA Spalding Basketball
 
Northwestern University Football Game Jersey
 
Official 2011 World Series Baseball
 
Orlando Magic 2013-14 Team Signed Official NBA Spalding Basketball
 
Penn State University Football Game Jersey worn by Curtis Enis 1st Round Pick Chicago Bears 1998
 
Phoenix Suns 2013-14 Team Autographed Basketball with COA
 
Pierre Garcon Washington Redskins Signed Football
 
Pittsburgh Steelers Heath Miller Signed Football
 
Purdue University Football Game Jersey
 
Rutgers University Game Football Jersey
 
San José Sharks 2013-14 Team Signed Jersey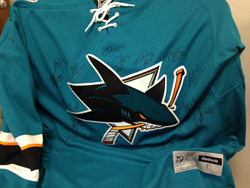 SASTM Instrument Set with Manual $1995 Retail Value
 
Seattle Mariners Robinson Cano Autographed Baseball
 
Thaddeus Young #21 Autographed Philadelphia 76ers   Official NBA Spalding Basketball
 
Tommy John Autographed Baseball with COA
 
University of Georgia Full Size Football Helmet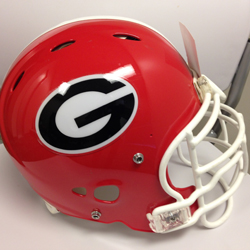 University of Alaska Anchorage Seawolf Hockey Jersey
 
University of Maryland Football Game Jersey
 
University of Nebraska Bo Pelini Signed Football
 
University of Illinois Football Game Jersey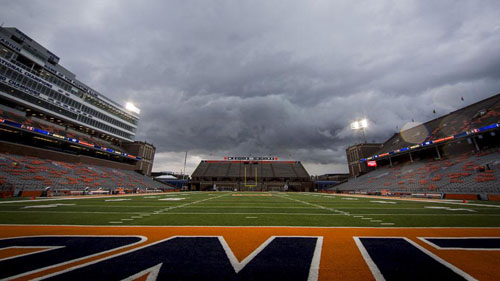 University of Iowa Football Game Jersey
 
University of Wisconsin Football Game Jersey
 
USA Volleyball Mizuno Shirt
 
USA Volleyball Mizuno Drylight Attack T
 
USA Volleyball Mizuno Drylight Shirt
 
Utah Jazz 2013-14 Team Signed Official NBA Spalding Basketball