May 26, 2015 by
Todd Christman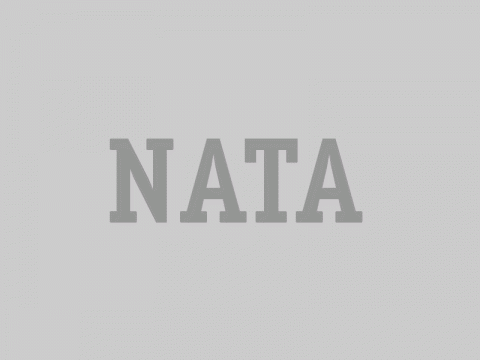 On May 11 a team of athletic trainers along with United States Naval Academy team physician CAPT. Scott W. Pyne, MD gathered at the Pentagon to present on TBI in the military adolescent athlete. TBI was just one of the topics highlighted as part of a follow up tactical Parenting Conference sponsored by the Henderson Hall Marine Corps Community Services, Marine and Family Behavioral Health Program.
While several issues relating to TBI were addressed, one of the most important was that parents are not always aware of subtle differences between local concussion management protocols due to requirements set at the state or district level. Christa Faiver, MS, MEd, ATC, provided personal insight by sharing her experiences working with her high school and Fort Belvoir military medical staff. The panel spoke on how to use Faiver's real-life examples as a model going forward when collaborating with military providers, thus leading to greater parental involvement and the continuation of improved access to care.
This was the second delivery on TBI from this group, the first being at
Henderson Hall on March 31
.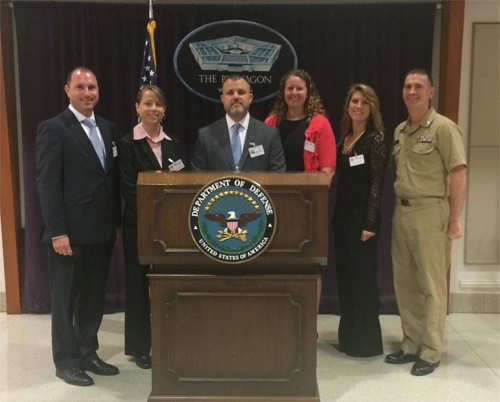 Left to Right: Matthew Virtue, MS, ATC; Christa Faiver, MS, MEd, ATC; Derek P. Soloway, LAT, ATC, PES; Maureen Siburt, MSEd, LAT, ATC; Caitlin M. Colitti, LAT, ATC, CSCS; CAPT. Scott W. Pyne, MC, USN