April 19, 2016 by
Todd Christman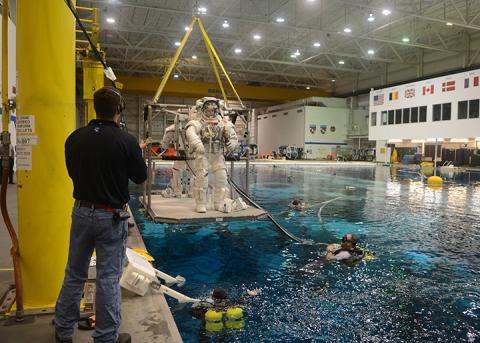 by Jessica Daniels, MS, AT
Durable Medical Equipment Coordinator
Mercy Health/Wellington Sports Medicine
COPA Physician Practice Workgroup
As a certified athletic trainer, one topic I have heard many debate involves where to turn when the demands of traditional AT settings are no longer feasible. The reasons vary from person to person, but it can sometimes lead to the profession losing high quality clinicians. This blog was written to have an honest conversation about our options.
My career has taken some unique twists and turns, but I can say I have no regrets. I have had the pleasure of working with some amazing people in colleges, high schools, professional sports, and even drum and bugle corps. When looking to find a position that allowed me to be closer to my family I, too, wondered what positions I should consider. What did I do? I made a list. If you think about it, as athletic trainers we bring an invaluable set of skills to the table. We are able to work under pressure, we are detail-oriented, organized, and we can work in many environments. In essence, we have been trained to handle almost anything that comes our way, rain or shine. This ability can translate into opportunity.
It is fair to say everyone has a setting that works best for them, and each offers a unique set of rewards that makes the job fulfilling (at least I hope so). For some ATs, there is a point in their career when they need to find a position that allows them to have more financial security, more time for their family, or something else that they wish to find in their given position. The question faced by those in that situation is, what options exist for those who seek a job outside of the traditional box?
If you find yourself coming towards a career crossroads, take a good look at what your interests are and try to map out a way to incorporate these into your career path. Further, find ways to connect with others that are involved in that setting. For instance, if you love helping people but feel more drawn towards business practices, perhaps you could investigate opportunities in orthopedic sales or health care administration? Granted, this might mean we have to find a position that allows us to "get our foot in the door". I know this might not sound to ideal to some, and I understand that many folks have worked hard to advance in the profession. If you feel unsatisfied, I challenge you to think about the great things you offer and look at some of the cool opportunities that exist for us out there. Make a career map of things you would like to achieve and work backwards to where you currently are.
If you find yourself wondering what is out on the job market I encourage you to visit the NATA website for the Committee on Practice Advancement (COPA). There they offer information on a number of emerging settings for athletic trainers. Currently, there are ATs out there working in health care administration, military medicine, occupational health, performing arts, physician practice, public safety, and so forth. There are resource links that offer more information about these non-traditional settings, and more importantly, there are ways to connect with others involved in that area. In addition, there are a few notable social media sites you could check out. If you are interested in positions within clinical practice, you could visit the AT in a Physician Practice LinkedIn page, or if you are a Facebook and Twitter fan, try following the NATA Committee on Practice Advancement. Lastly, don't forget about local, district, and national conventions. Typically, there are social events planned that allow you to meet and speak with other athletic trainers that work in a number of practice settings. These are merely just thoughts to help those wishing they could find alternative job options.
If you would like to read more about emerging settings check out the COPA web page.