June 16, 2021 by
Todd Christman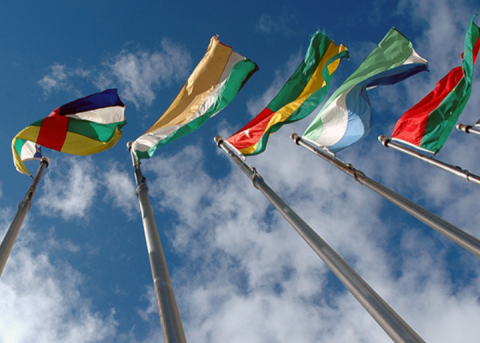 As domestic travel begins to resume, and some mask mandates and physical distancing regulations ease due to the availability of vaccinations it is exciting to think about the opportunity of re-engaging in international travel. Even more exciting is the possibility of face-to-face interactions with international colleagues. Despite this last year's obvious obstacles to international collaboration and thanks to the herculean efforts of virtual meeting technology companies, international collaboration within athletic training continued with little disruption. Some things had to slow down, such as international speaker exchange programs, but even now, during our nation's post-pandemic recovery effort, virtual collaborations continue. While it is important to remain vigilant and comply with relevant national and international agency's recommendations for maintaining health and safety there is light at the end of the tunnel. To that end, the NATA International Committee is pleased to report on its International Ambassador Program.
The International Ambassador Program was officially launched in 2018. The purpose of the program is to serve NATA members who were moving abroad, presumably to a country where they have little exposure or experience, by connecting them with other athletic trainers (an ambassador) who currently lives in that host country or has had significant international experience. The point of the connection is for the ambassador to offer assistance to the incoming athletic trainer by helping them integrate into their new international community as seamlessly as possible. Specifically, to offer advice on how to navigate the logistics of an international move including help finding schooling for school-age children, locating relevant and safe places of worship, realtors for housing recommendations, banking needs, insurance needs, securing necessary visas, finding reliable health care, and other logistics. As a resource this is proving to be a valuable and needed service and with the increasing interest of athletic training abroad we anticipate an ongoing need for this service. 
As important as it is to discuss what the ambassador program is, it is also necessary to delineate what it is not. The ambassador program does not offer job placement or search assistance. The ambassador program will not connect NATA members interested in living abroad with an ambassador before that member has secured employment in a particular country. The NATA's international ambassadors have not been asked to assist NATA members with finding employment or job leads in a country where they are interested in working. 
We are proud to report that the ambassador program is growing! Currently we have NATA international ambassadors representing 17 different countries in every continent (other than Antarctica). Some of the countries where we have ambassadors include Australia, Belgium, China, Germany, Japan, New Zealand, Paraguay, Panama, Rwanda, Taiwan, Spain, Vietnam, Ireland, UK, Uruguay, Canada, and the Netherlands. Despite this growing list, we continue to need ambassadors with meaningful and significant experience living and working abroad. We are also interested in adding additional ambassadors to our existing list of countries.
For more information about the International Ambassador Program or to volunteer to be an ambassador please visit the "Go International" page for the contact form.