June 1, 2016 by
Todd Christman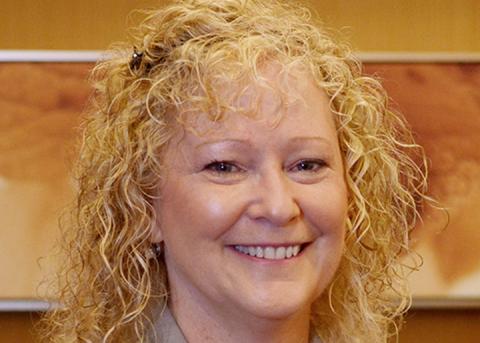 MaryBeth Horodyski, EdD, LAT, ATC, FNATA will be assuming the role of the NATA Executive Committee for Education (ECE) Chair as of August 1, 2016.
Dr. Horodyski has served the profession at the state, district and national levels for the last 22 years. In her most recent volunteer roles she served as the Southeast Athletic Trainers' Association (District Nine) Director sitting on the NATA Board of Directors. She is currently the vice-president of the NATA Board.
Horodyski will end her stint as the District Nine Director in June and after a one-month break will rotate into the ECE Chair role. When the search process for the new chair was completed earlier this year, it was originally planned that Horodyski would shadow current ECE Chair Russ Richardson, EdD, ATC, over the next several months and assume the chair role in June 2017.
However, Richardson was recently named as the Athletic Director at University of Montana Western. This significant change in position contributed to Richardson electing to step down earlier than planned. Fortuitously, Horodyski had already been selected as his successor and will be prepared to formally step into the ECE Chair role earlier than planned.
During Richardson's tenure, the ECE has continued to make significant strides. Notably, he was key in the degree transition deliberations; the disablement model that is on its way to being incorporated into the profession; the Interprofessional Education White Paper was completed and published in the Athletic Training Education Journal; specialty certifications, which are on track to becoming a reality; the formation of the Education Advancement Committee, focused on athletic training education research; and workgroups dedicated to Transition to Practice, Doctoral Education and Internships have been formed and are moving forward with analysis and development of recommendations.
The transition and shadowing has already begun and with her history as the BOD liaison to the ECE and her extensive experience as an educator and researcher, Horodyski is anticipated to transition seamlessly into her new role.