June 9, 2016 by
Todd Christman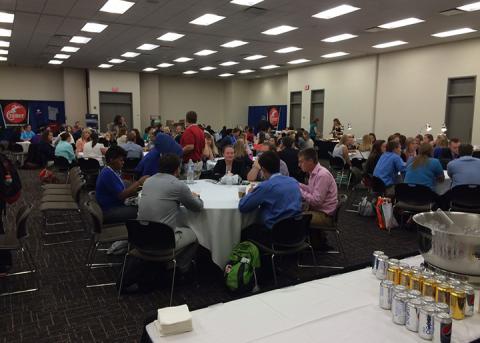 The Cramer Student Lounge is back and will have some great offerings in Baltimore this year! The Cramer Student Reception is scheduled for 4 p.m. on June 23, providing students the opportunity to network, enjoy free food and get the highly sought after Cramer giveaway item a day early. Free Wi-Fi will also be available in the student lounge throughout the convention.
 
Students will have another chance get ahold of an exclusive Cramer item with the School Spirit Exchange. Any student that contributes a logo item from their school will be entered into a raffle for a special kit from Cramer. Each item donated will be worth one entry in the raffle and will be displayed in the student lounge. The drawing to choose the raffle winner will take place at 12 p.m. Saturday, June 25 in the lounge.  
 
This year, the lounge will be located in the Baltimore Convention Center (BCC), Room 301.