June 14, 2022 by
Todd Christman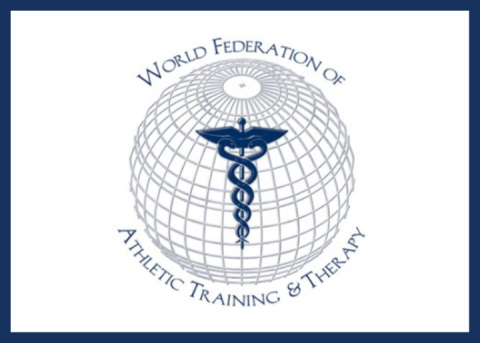 The World Federation of Athletic Training and Therapy (WFATT) held the XI World Congress from May 5-7. The World Congress was hosted by the Canadian Athletic Therapists Association (CATA) and the Manitoba Athletic Therapists Association (MATA) in Winnipeg, Manitoba, Canada. 
The three-day conference was preceded by a World Federation Leadership Summit. The summit was led by WFATT president, Brian Zeller, PhD, LAT, ATC. The summit was an opportunity to bring together many WFATT strategic partners to discuss current projects, current barriers to progress and brainstorm productive collaborations for the growth of athletic training and therapy worldwide. Some of the attendees of the leadership summit were representatives from NATA, the NATA International Committee, BOC, CAATE, CATA, WFATT, ARTI, BASRaT, AFATS, Israel, Greece and PBATS. It was an excellent session dedicated to progressing our respective professions internationally. 
The XI World Congress program included pre-congress workshops, keynote lectures, breakout sessions and 40 accepted abstracts of clinical research submitted by clinicians from North America, Europe and Asia. The conference was kicked off by an excellent keynote speaker, Tim Hague, Sr. on "Live Your Best Life". He gave the audience perspective as a former RN diagnosed with early onset Parkinson's Disease who went on to win The Amazing Race Canada. The second keynote speaker of the conference was Sue Falsone, DPT, PT, LAT, ATC. She gave an excellent presentation "The Road to Recovery: Perspectives from the Field". Her presentation touched on very personal work and life experiences she encountered during the COVID-19 pandemic and how she is rebounding from that experience. Her wisdom comes at a great time when many are healthcare workers are learning to "put our own oxygen mask on first".
World Congress XII has been announced for May 2023 in Israel.