June 13, 2023 by
Lydia Hicks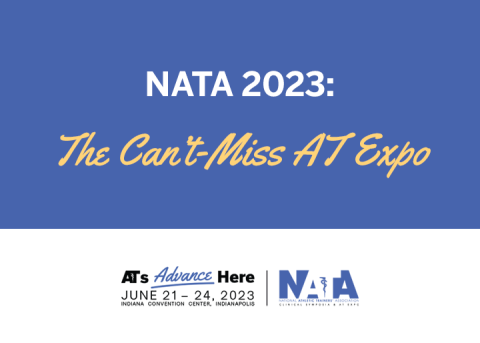 Taking place June 22-24 at the Indiana Convention Center, Hall I, during the 74th NATA Clinical Symposia & AT Expo in Indianapolis, the AT Expo is the world's largest showcase of products and services for the athletic training profession.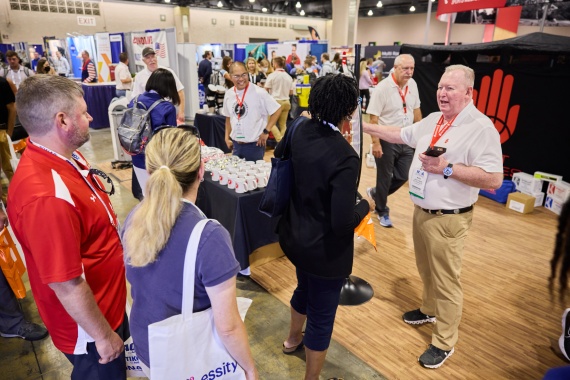 In-person attendees will have the chance to meet face to face with more than 250 exhibiting companies during the AT Expo this year. Whether you're connecting with a new or existing vendor or getting hands-on demonstrations of today's hot products, the AT Expo has what ATs need for their athletic training facilities.
New this year is an exciting big-win opportunity: the AT Expo Passport Challenge.
"We've scattered 10 unique codes on signs throughout the AT Expo trade show floor," said Chad Cranford, NATA corporate sales and exhibits manager. "Use the NATA 2023 event app to record all 10 codes, then visit the NATAGear store to collect your prize and be entered into the grand prize drawing for one of two $500 Amazon gift cards! See the app for the rules and terms."
While garnering a host of vendors, the AT Expo also provides an engaging setting where attendees will get to spend quality time gaining resources and expertise for their daily practice.
"The AT Expo remains the premier in-person event for the athletic training profession," Cranford said. "With more than 250 exhibiting companies present, whatever an AT needs to outfit their athletic training facility can be found on the show floor. We have more than 65 new first-time exhibitors. Attendees should make the rounds and not miss any aisle as every exhibitor is eager to meet with you!"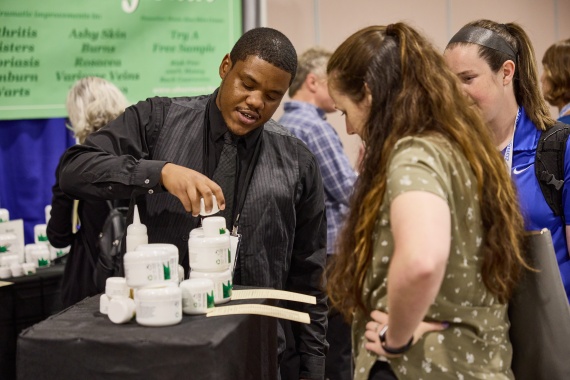 NATA 2023 attendees can look forward to visiting many of their favorite exhibitors, distributors and service providers with presentations for athletic trainers to discover state-of-the-art technologies, demo new products and network unlike anywhere else.
The AT Expo is taking place during the following hours at NATA 2023:
10 a.m. to 5 p.m. June 22
10 a.m. to 5 p.m. June 33
10 a.m. to 1 p.m. June 24
Attendees can see who is exhibiting and where their booth is located by reviewing the AT Expo floor plan.
For more information, visit the AT Expo page on the NATA convention website.