June 14, 2023 by
Lydia Hicks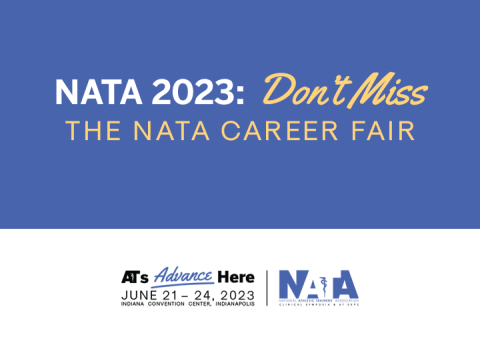 During the 74th NATA Clinical Symposia & AT Expo, attendees will have opportunities to equip themselves and connect with prospective employers through the NATA Career Fair in the Indiana Convention Center, Room 244.
The NATA Career Fair is more than job postings. There, attendees can meet with representatives from a variety of companies, network and improve their professional skills.
Athletic training professionals will be available to refine résumés at no charge to attendees. Drop off your résumé at the NATA Career Fair and a text will be sent when it is ready to be picked up. As an added bonus: After your résumé has been reviewed, you can speak with an experienced AT about how to strengthen it.
New this year: All member attendees can have a free digital professional headshot taken from 8 a.m. to 5 p.m. June 23 at the NATA Headshot Lounge located at the NATA Career Fair.
NATA Career Fair hours are:
8 a.m. to 6 p.m. June 21
8 a.m. to 5 p.m. June 22
8 a.m. to 5 p.m. June 23
8 a.m. to 1 p.m. June 24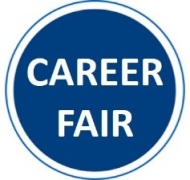 The unique Career Fair icon on the online Career Center will designate employers who will be available on-site for interviews during NATA 2023. Don't miss out on the chance to search and apply for jobs online ahead of time. Put yourself in the best position to set up interviews even before you arrive by including the NATA Career Fair icon on your résumé. Employers continue to post positions during the convention, so keep checking throughout NATA 2023! Visit the NATA Career Fair for more information.
NATA Career Fair Interview Tips
Do your research: Spend some time reviewing employer websites, rereading the job description and researching the line of business the position you applied to falls within. Knowing what is going on in the industry and having a general understanding will help you feel more confident.
Know your strengths: No one knows you better than you. Take some time before your interview to reflect on your career. What are you most proud of? What do you want to keep working on? What makes you uniquely prepared for this role? Highlight your successes and communicate the impact you have made in past roles.
Practice your answers: Take time to research commonly asked interview questions and practice responding; it will help you feel more prepared. Keep your answers short and focused. When possible, use specific examples and quantify your results. Ask someone to listen to your answers and provide feedback or record yourself and listen for areas to improve. Repeat until you feel comfortable and confident.
Planning and preparation are key: Remember, you are the focus of the interview. If your interview is on-site, don't forget to bring any materials requested by the hiring manager and plan to arrive 10 to 15 minutes early. If you are interviewing virtually, make sure you are comfortable and in a well-lit space prior to joining the meeting.
Be attentive: You will want to listen to each question carefully and give your undivided attention to the interviewer. When answering, maintain eye contact and remain engaged.
Ask questions: The best leaders are constant learners. Be inquisitive and remember, you are learning about them as they are learning about you. Don't be afraid to interview them, too.
Follow up: Send a "thank you" note via email, mail or phone to anyone you speak with during the interview process. Be sure to ask about next steps if it isn't covered in the interview.