November 9, 2023 by
Kristin Carroll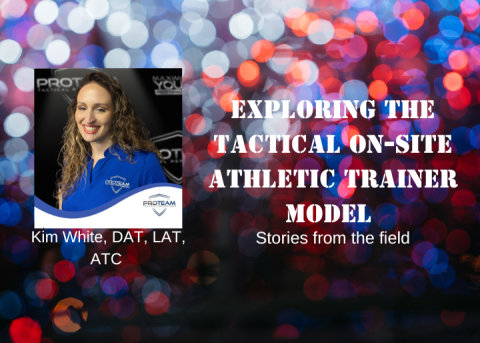 By the NATA COPA Public Safety Committee
In the November NATA News, p. 33, the NATA COPA Public Safety Committee reviewed the advantages of police, fire and public safety departments having athletic trainers on-site to help tactical athletes return to work faster following an injury. This blog series is an extension of that article, highlighting three ATs employed in emergency services departments around the country. These blogs will highlight how the on-site athletic trainer model works in departments of different sizes and budgets. This will demonstrate how the model is implemented in real-world settings, its effectiveness and adaptability across different organizational contexts, giving a clear understanding of its advantages, challenges and results. Today's blog highlights Kim White, DAT, LAT, ATC, who provides care to the Indianapolis Metropolitan Police Department.
In the world of public safety, where the demands on law enforcement personnel are rigorous, professionals such as NATA COPA Public Safety Committee member Kim White, DAT, LAT, ATC, with ProTeam Tactical, bring a unique blend of expertise and compassion.
With a background in athletic training and a dedication to serving those who serve the community, White has become an important part of the Indianapolis Metropolitan Police Department (IMPD). Her contributions have improved officers' physical well-being and showcased the value of a multidisciplinary approach to public safety.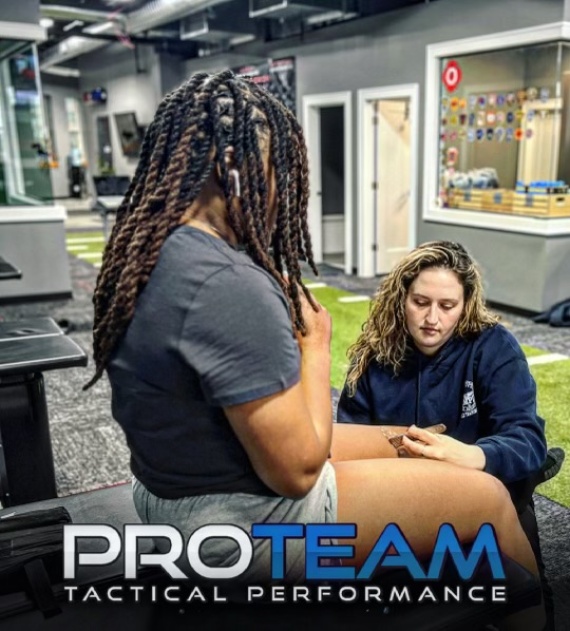 Since 2020, White has enhanced the health and well-being of officers on the force. She serves a large team of personnel, with six distinct districts and an annual influx of more than 370,000 calls. She structures her day around designated hourlong time slots, allowing her to engage with patients from 8 a.m. to 5 p.m. Each hour is dedicated to a single patient for a 45-minute session, followed by 15 minutes for documentation.
Her scope of practice within the IMPD ranges from chronic pain management to acute injuries. Collaboration lies at the heart of her success. She works closely with fellow ATs and leverages a network of health care providers and physicians to ensure comprehensive care of her patients. This team-based approach enriches the quality of care and fosters a supportive environment.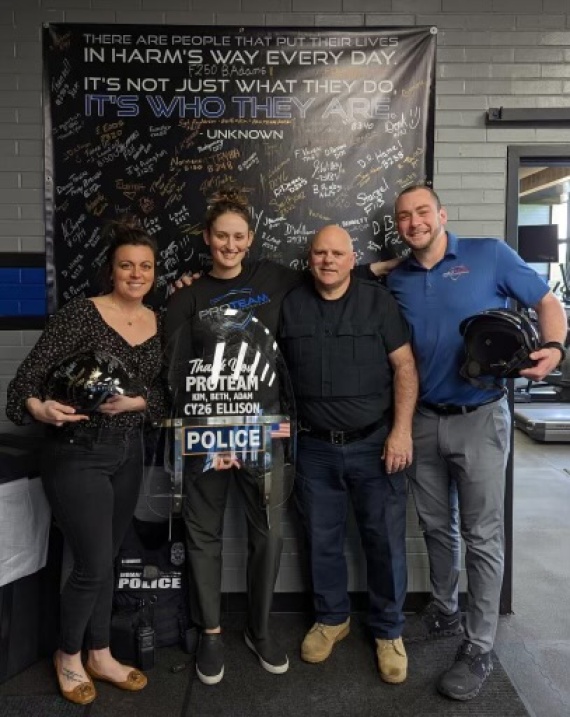 For White, her genuine love for the public safety setting stems from the impact her work has on law enforcement officers. With her focus on injury prevention and management, White said she plays a pivotal role in ensuring that officers remain physically capable of fulfilling their demanding roles.
As this story highlights, officers and firefighters are well-equipped to help others, but they often neglect caring for themselves. Entrusted to protect and serve, they're known for their ability to ignore pain and push through injuries. Such resiliency becomes a kind of code, one the athletic training model seeks to dismantle. Getting an injured tactical athlete back to the job quickly and safely means the world to the individual, especially one whose career is simply an extension of their being. Imagine adopting a model capable of delivering that kind of result in a repeatable, sustainable fashion. The benefits for public safety organizations are numerous.