April 29, 2014 by
JordanG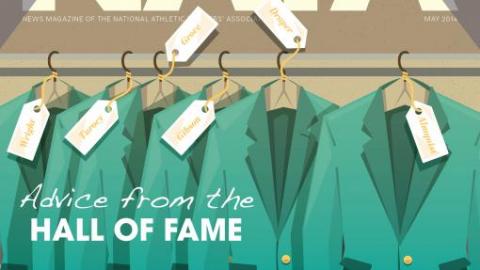 The May issue of the
NATA News
is always one of my favorite magazines each year. It's our opportunity to spotlight the best and brightest in the profession, the newest members of the NATA Hall of Fame.  
I may not be an athletic trainer, but every year I am inspired by the athletic trainers who are selected for our Hall of Fame. We already know athletic trainers are some of the busiest people around, and yet these remarkable ATs find time to volunteer at the district, state and national levels. They do SO much beyond the normal scope of their job; going "above and beyond" is an understatement! When I read through their Q&As as we build the magazine I always think to myself, "how in the world did they find time to do all of that?"  
We always ask the Hall of Fame inductees to tell us what advice they would give to young ATs who are just starting out in the profession. This year's responses were incredibly insightful and inspiring, so I decided to pull them out of the magazine and feature them on the blog.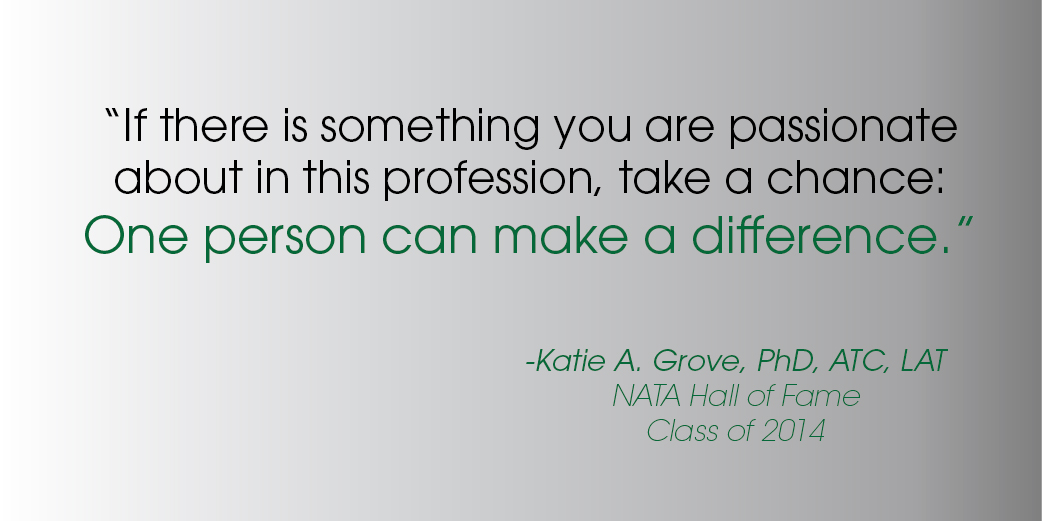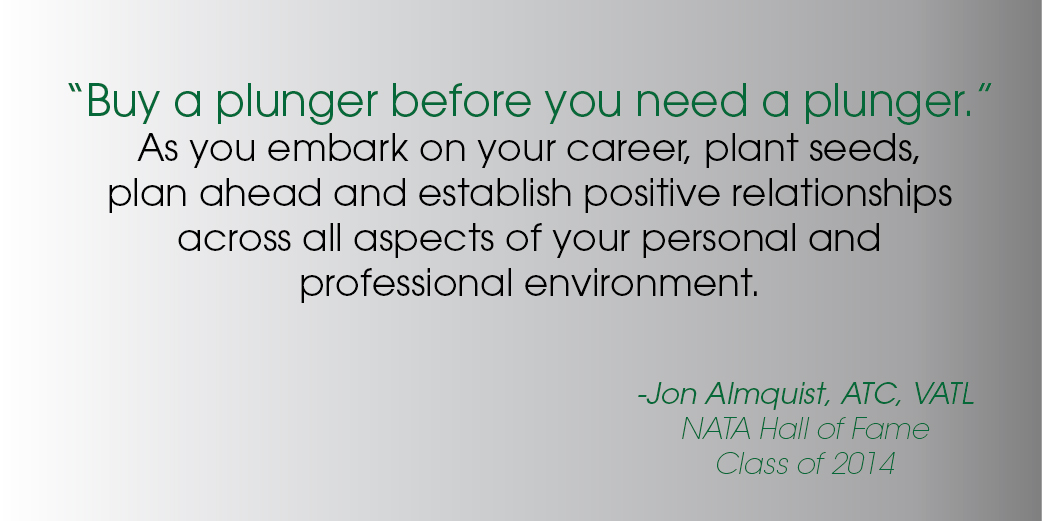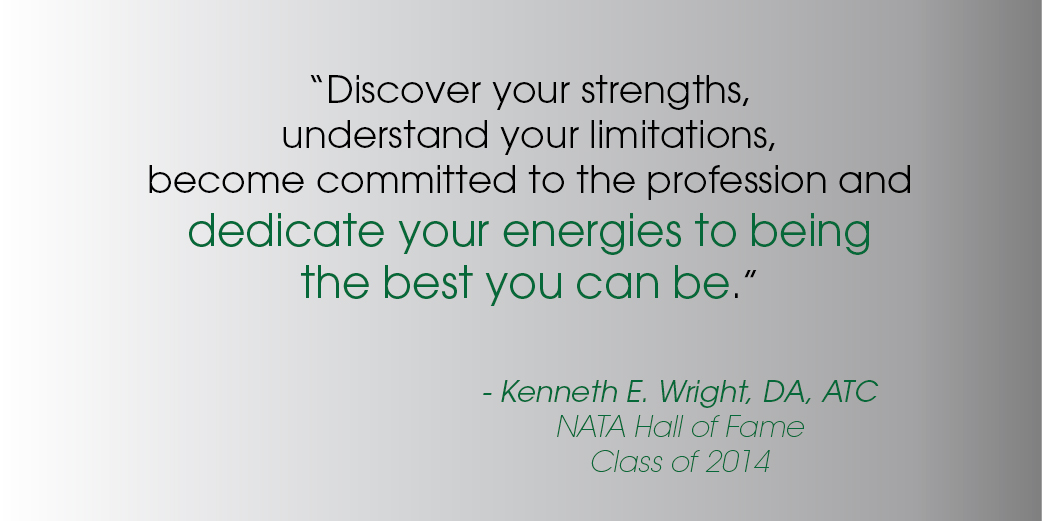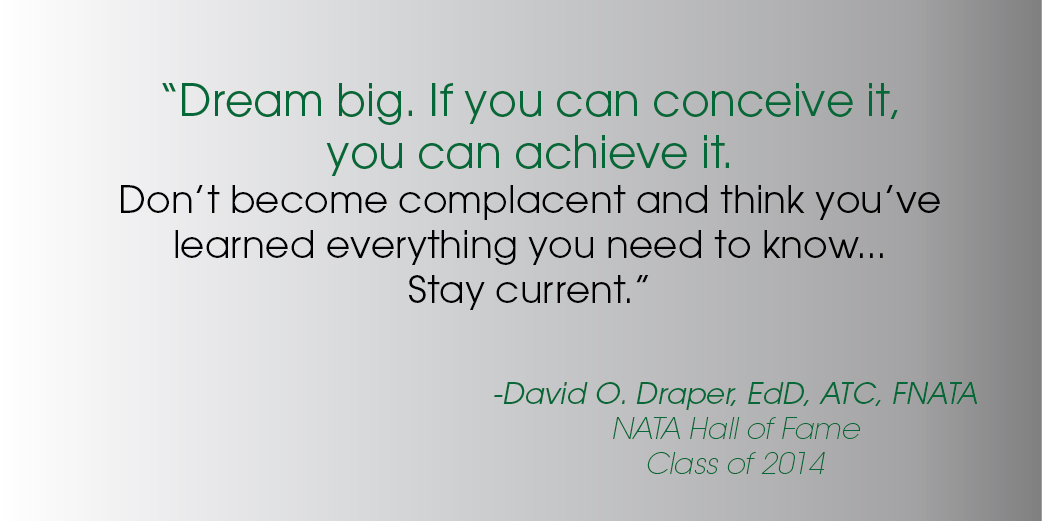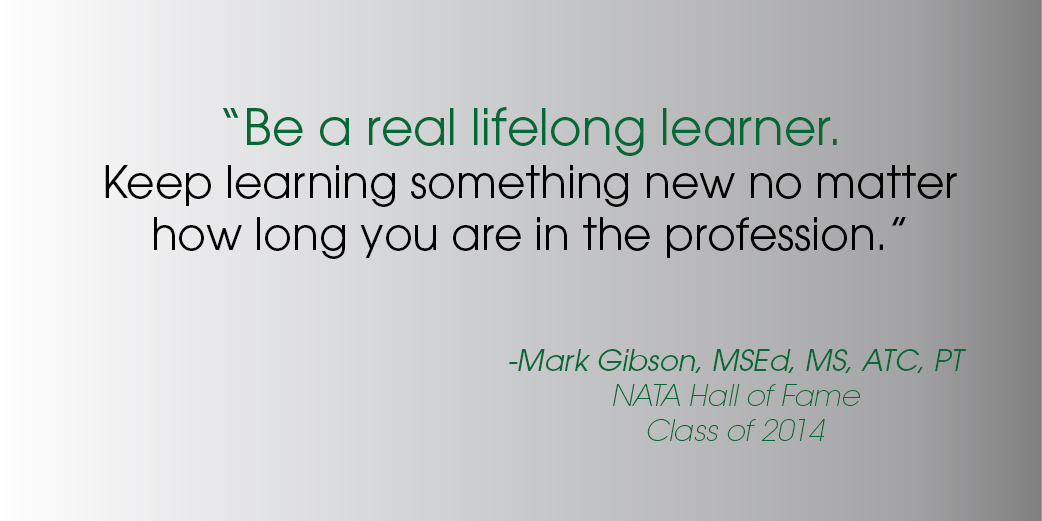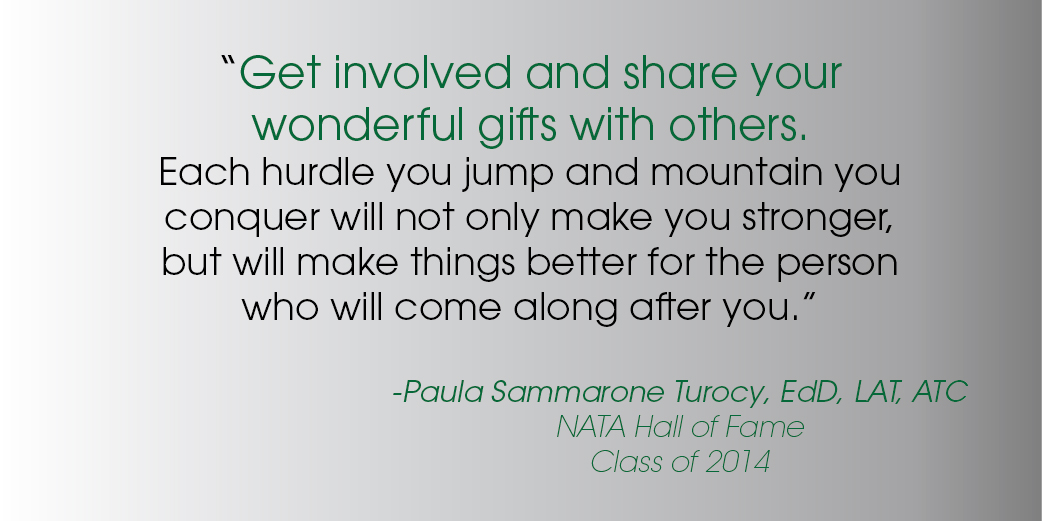 Read the full profiles and Q&As with each new Hall of Famer in the
May NATA News
. If you're looking for more inspiration, read the bios and watch the videos on our
Hall of Fame website
. The history of excellence in this profession runs very deep!
Posted by NATA News Editor-in-Chief Jordan Grantham (jordang@nata.org).