March 12, 2020 by
Elizabeth Quinn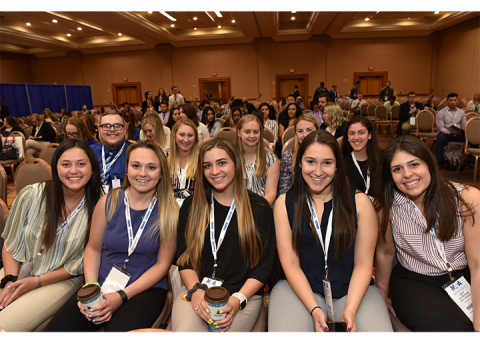 By the Student Leadership Committee
In honor of National Athletic Training Month (NATM) this March, the Student Leadership Committee is holding two contests: the National Provider Identifier (NPI) Contest and the NATM Video Contest.
The NPI Contest encourages athletic training students to obtain an NPI to help grow the athletic training profession in the health care field. Each athletic training education program should submit a list of students to the SLC with their respective NPIs by March 31. The SLC created a Google form to collect submissions. At the end of the month, whichever programs have the highest percentage of students with an NPI will be entered in a contest to win a $100 Amazon gift card.
The NATM Video Contest allows students from any CAATE-accredited, professional athletic training program to display their creativity and knowledge about the athletic training profession through a promotional video. This year's NATM theme is "ATs Impact Health Care Through Action." Students are to show athletic training in a positive light, as the videos are going to be posted on social media for people all over the world to see and share. The video contest closes on March 22 at midnight EST. The winner(s) of the NATM Video Contest will be honored at the 71st NATA Clinical Symposia & AT Expo in Atlanta, and the winning program will receive a $200 Amazon gift card. For more information about the NATM Video Contest, visit the contest webpage.
An additional opportunity presented by the Student Leadership Committee is the Chuck Kimmel First-Time Attendee Award. This award is provided to encourage students to attend the NATA Clinical Symposia & AT Expo. Two to four athletic training students will be awarded $2,000 worth of expenses to attend the annual convention. Students who have never attended a NATA convention are eligible to submit their applications by April 15 at midnight EST.
For more information about the NPI Contest, NATM Video Contest, the Chuck Kimmel First-Attendee Award and other resources available to students, please visit the resources for students page. If there are any questions, please feel free to reach out to your district's SLC representative.
Be sure to follow the SLC on social media – Facebook, Twitter and Instagram – for the latest news. To chat with a current SLC member, reach out at slcoutreachcom@gmail.com.