February 15, 2021 by
Elizabeth Quinn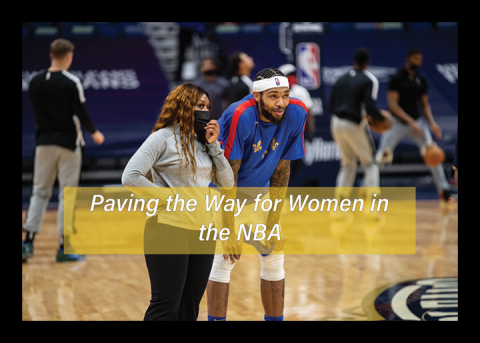 In honor of Black History Month, NATA is conducting a weekly blog series throughout February that showcases Black athletic trainers who work with elite patient populations. This blog highlights Jana Austin, LAT, ATC, CSCS, assistant athletic trainer with the New Orleans Pelicans' basketball team.
Jana Austin, LAT, CES, CSCS, started interning for basketball teams as soon as she could, which meant 15 years old, and with professional basketball teams at 18. Strangely enough, the Californian-born athletic trainer never played basketball. Her reasoning for choosing the sport? She likes how the teams are relatively small, 14 to 15 players, which allowed her to get to know the players more personally.
She interned throughout college. After earning her master's degree, Austin became an assistant athletic trainer with the Santa Cruz Warriors. In 2018, she made her way across the U.S. to the Brooklyn Nets where she became the first African American woman to be a certified athletic trainer in the National Basketball Association. Two years later, Austin joined the New Orleans Pelicans, where she currently resides as an assistant athletic trainer.
Since she started with this patient population at such an early age, she understands not only the basketball culture, but also the function of basketball operations and how ATs fit into that, she said.
"You have to be good at your job clinically, but also understanding the personal aspect of working with this type of population," Austin said. "You have to be someone who is also personable. You need to understand that it is important to have that balance. This balance may look different depending on what sport and population you work in."
Game Time
After years of working with professional basketball athletes, Austin has her game day routine down.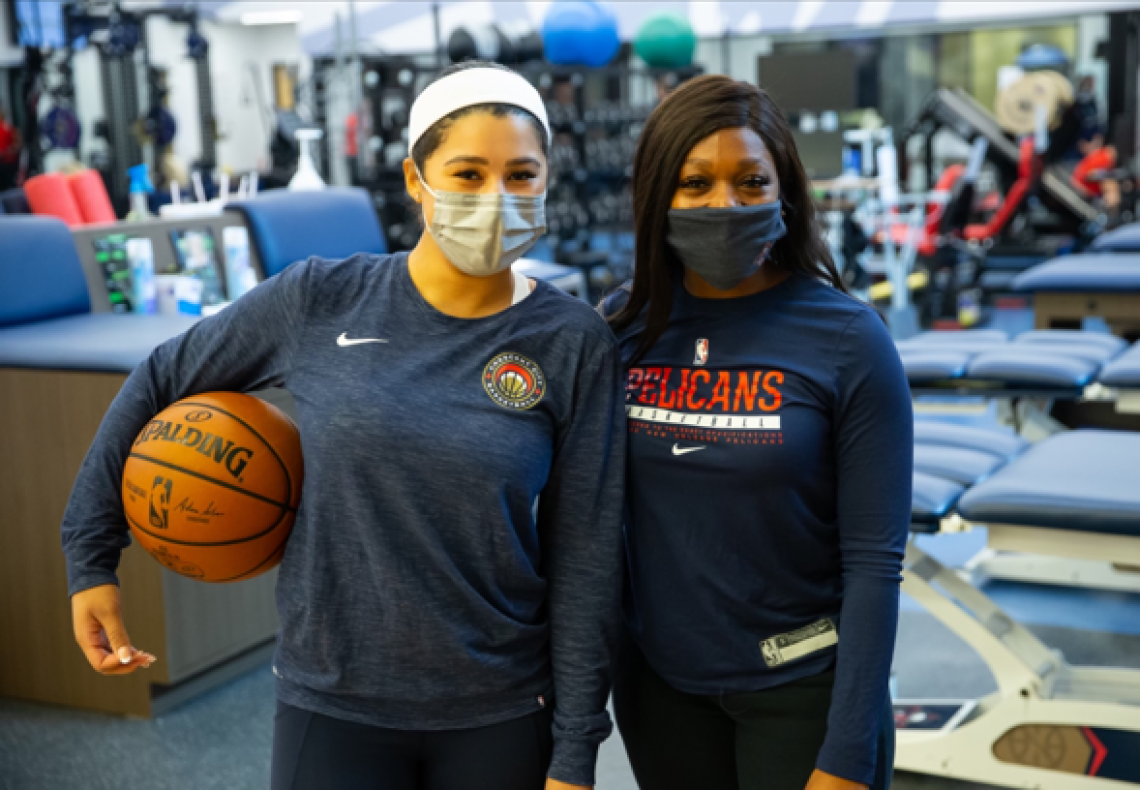 "Game days are the longest and most draining days, but you get used to it, and it becomes part of your norm," Austin said.
A typical game day starts for Austin around 7 a.m. when she arrives at the training facility to get her COVID-19 test. COVID-19 protocols have become a top priority in keeping the players safe every day, and especially on game days when two teams from different hometowns meet.
"Education has been the biggest piece to it," Austin said. "We are constantly educating our guys about the virus and how they can reduce the spread as well as reducing their chances of getting it. Everyone has limited their outside exposure as best as possible. We wear face masks at all times while in the work space – whether that is at a game, practice, etc. Everyone is encouraged to constantly practice good hygiene with washing their hands and continuing to social distance as best they can when not on the court."
She then tries to work out before the team shows up around 8:30 a.m. followed by treatments and walkthroughs until noon or 1 p.m. Austin gets a short time to do what she needs to before getting to the arena by 3 p.m. to begin prepping for the team, which gets in around 4:30 p.m. Up until game time, Austin is treating players. By the end of the night, she's home around 11 p.m.
Being the Difference
"When I entered the league [as an assistant AT for the Brooklyn Nets], I was the first African American female athletic trainer in the league," Austin said. "It was something very new for the players, but I helped show them the familiarity that the players had with someone who looked like them and was a woman."
Austin has found there are benefits to being a female AT, such as being nurturing and soft, that allowed the athletes to trust her faster.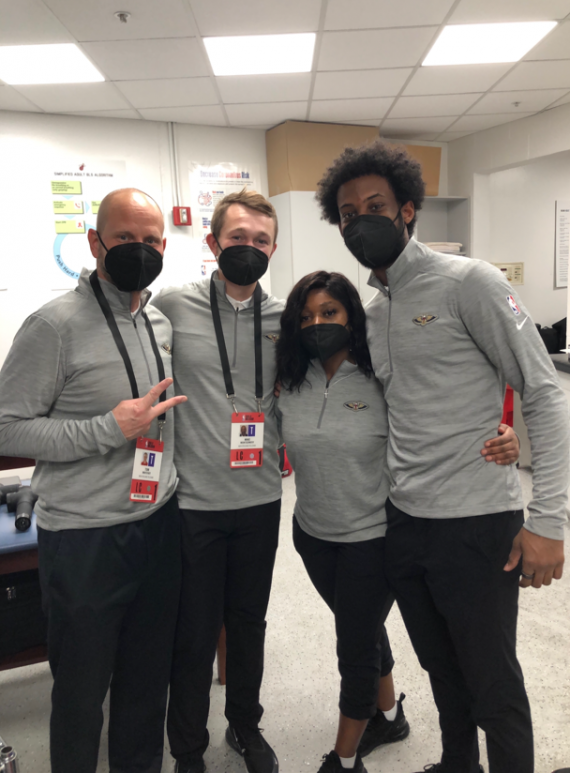 "I think it helps tremendously because we gravitate toward each other and build a great relationship," she said.
There were some things Austin learned throughout her career while working with professional basketball players.
"Some people idolize the players, but they are normal people like the rest of us," she said. "They have good days and bad days just like the rest of us. We can learn from them as much as they learn from us. When I first got the job, it was a little nerve-wracking in the beginning because you're treating million dollar athletes, and you don't want to make any mistakes, but once you see them as normal people, it makes the job easier and that pressure goes away. I constantly remind myself that I am qualified and equipped for this job."
Additionally, the players are humble, Austin said.
"Being an AT means not doing things for acknowledgements or the limelight, but we see the best and worst of players, and they show me their appreciation," she said.
She said players showcase their appreciation in different ways. For example, one night while out on the road traveling for a game, one of the players surprised the sports medicine team with a nice dinner as a way to say "thank you."
"You do become a part of the family, especially when you've been with them a few seasons," Austin said. "When they do have kids, being like an aunty, that to me is really awesome. Being appreciated and around them loving them like a brother is awesome."
Words of Wisdom
If you're interested in working with professional basketball athletes, Austin has some advice.
"Stay in your lane," she said. "That's something my mentor has taught me, and she's driven me through this field. We want to fill everything; we want to do [everything], but sometimes, that's not our job. We are ATs, so we need to do our job and allow [others] to do their job.
"Go into [this job setting] for the right reasons. Do this because you truly want to be here for the right reasons. I'm not only representing myself, I'm representing all women. It's bigger than just us currently in the league, especially when there aren't a lot of women at all. All eyes are on us. Always be learning, keep growing and changing and learning with medicine because it's always changing."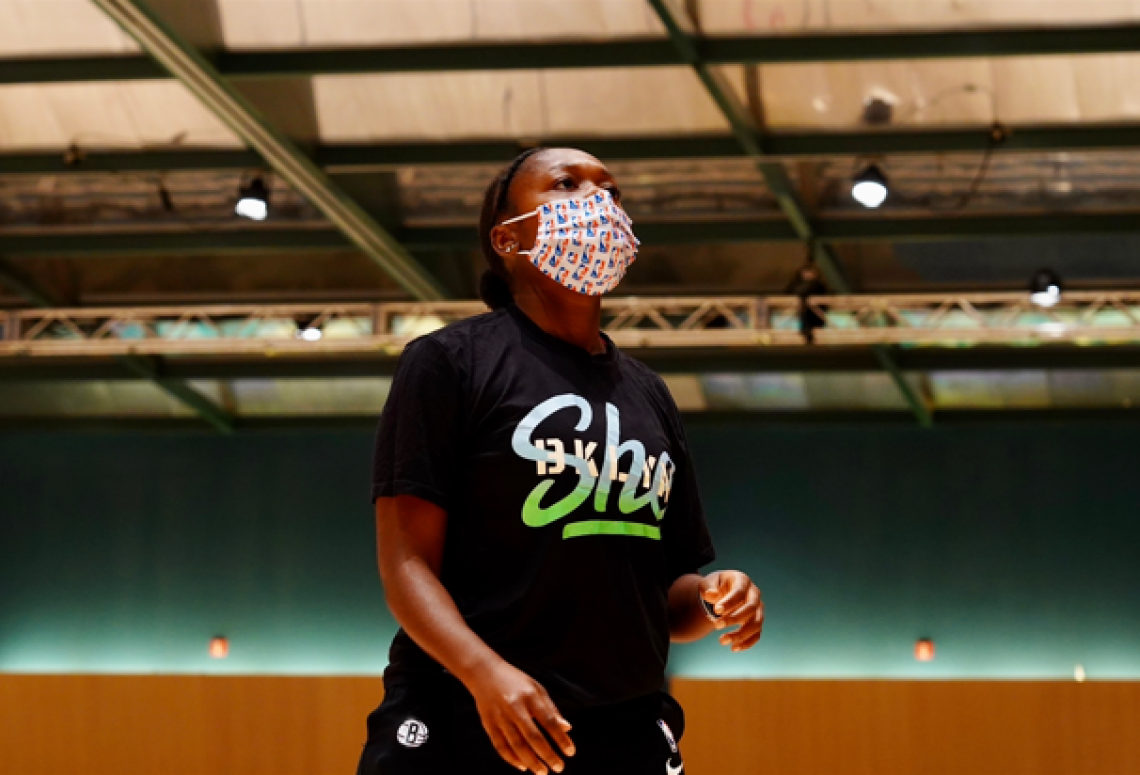 Perhaps most importantly, however, is to love your job, Austin said.
"Especially for women of color, we need to show them that we can do it, and we are here to stay," she said.
For more information about cultural competency, visit the NATA cultural competence webpage. There you can find resources such as working with patients of different religions, race and ethnicities, sexualities, abilities and more.
For more information on professional sports, visit the NATA professional sports webpage.