June 30, 2020 by
Elizabeth Quinn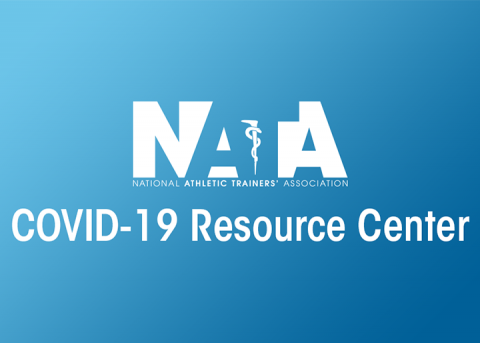 COVID-19 hit the economy hard with millions of Americans losing jobs around the nation. In health care alone, there have been 1.4 million job losses since January, according to the Bureau of Labor Statistics. Whether a pay cut, furlough or complete loss of jobs, athletic trainers have felt this impact.
The NATA Council on Practice Advancement's Health Care Administration Committee (HCA), under Chair Bridget Thrower Younger, MEd, LAT, ATC, created the Staff Reductions and Unemployment resource to assist ATs who must make employment decisions as a result of COVID-19.
"This resource was a response to help support decisions that are made now and in the future as a direct result to the COVID-19 global pandemic," Younger said. "We've learned through our committee that these decisions and conversations can leave AT administrators feeling unprepared and isolated."
Younger said there are many factors that go into employment decisions, such as staff reductions, furloughs or layoffs, and she expects AT administrators will continue to face challenges related to cost reduction as organizations navigate into the recovery period and uncertainty of future waves.
The Staff Reductions and Unemployment resource is targeted for ATs in decision-making roles, such as administrators, executives, directors, managers and supervisors, but anyone can benefit from looking through the document.
The document covers questions AT administrators frequently consider when making staffing decisions. When formulating which questions to include in the document, there was discussion with HCA members and others about what the biggest pain points and learning opportunities were from an administrator perspective, Younger said.
"We highlighted the biggest struggles from a new situation when also considering the gravity of delivering life-impacting news," she said. "Identifying where support is both inside an organization and outside is critical for both the front-line ATs [and] AT administrator. As the administrator, you struggle with a myriad of emotions including empathy, guilt, anger and a sense of hopelessness. These are all normal and should be processed in whatever method is most helpful for each individual.
"Another important consideration for an AT administrator is checking your own response and how you show up with your team. You must think of the big picture and long-term impact when recovery comes in play and be careful not to project frustrations with senior leaders and their decisions as that might destroy confidence and buy-in with ATs tie to the organization's mission and vision. It is important to authentically manage up and provide perspective that is helpful to understand how decisions are made during this time."
As for the answers, Younger said HCA relied on storytelling from the committee's firsthand experiences as well as experiences from other similar roles across the country to pull out key learning points. Younger highlighted some key takeaways from the resource.
"First and foremost, you are not alone," she said. "Understand there are resources and people you can talk to that are on similar paths or have navigated these roads before you. Reach out and support yourself because this is not easy. Support your team in the best way possible. Be available; answer questions; be transparent. This will go a long way and be critical in the recovery phase to maintain engagement.
"Develop messaging and ground team members in understanding this is a temporary impact and, eventually, we will return to a new normal where ATs can do the jobs they love. Also, looking for those positives and keeping them at the front of your mind. For example, ATs working in roles across the organization exposing others to our profession and leaving lasting impressions on their work ethic and knowledge base."
ATs play an important role in health care, and it is imperative to continue to advocate to have a seat at the table, Younger said.
"Unfortunately, we can't predict the future, but we anticipate organizations will continue to assess programming that includes ATs both in the clinic and in the community through outreach at schools and other partners," she said. 
New documents have been added to the COVID-19 resource page to assist ATs in a wide range of topics, including this unemployment document. You can find more information about coronavirus topics on the resource page and NATA Now blog.