March 24, 2020 by
Elizabeth Quinn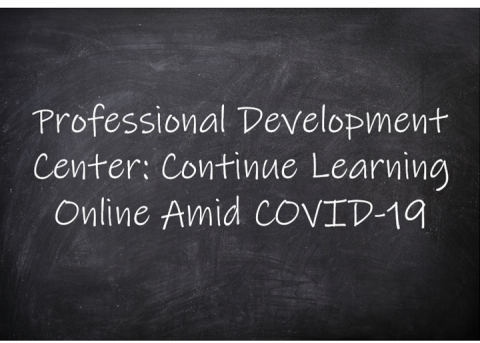 With so many cancellations due to COVID-19 that directly impact NATA members, we encourage members to consider using NATA's extensive online learning platform for BOC-approved CEU content. Now is an excellent time to focus on advancing your clinical skills and clinical specialization with NATA's online professional development offerings.
Wanting to provide members with the education they need in the format that best suits their lives and learning preferences, NATA offers a variety of online educational opportunities.
The NATA Professional Development Center is the best resource for Continuing Education Units that are affordable as well as convenient. The PDC features a wide range of courses on topics athletic trainers encounter in their everyday practice.
These courses are available 24 hours a day online. If there is a topic you need to learn about immediately, the PDC is here to help with readily available content. Members may use their 10 free CEU credits for several courses. Learn more by visiting the PDC website. You must log into the PDC to view content.
NATA also offers live webinars throughout the year. Webinars allow experts to present on important athletic training topics while providing viewers the opportunity to earn CEUs. Most webinars run one hour and fifteen minutes and include an audio/visual presentation. Webinars typically include time for questions, a great opportunity for attendees to connect with and learn from the subject matter expert. After completing a live webinar, depending on the topic, attendees may earn EBP or Category A CEUs. While NATA has several live webinars slated for 2020, more will be added throughout the year. View the upcoming webinar schedule and check back often as webinars are being added throughout the year.
If you can't make it to a live webinar, don't worry – NATA also provides on-demand courses. On-demand courses are posted to the PDC on a continual basis. After viewing an on-demand course, you are eligible to take the corresponding quiz in order to earn CEUs.
NATA has developed a COVID-19 resource page where members can access all NATA and affiliate communications distributed to members related to the pandemic. In addition, we encourage you to utilize Gather to stay connected and share ideas, as well as utilize NATA communication channels for continued updates.