July 14, 2020 by
Elizabeth Quinn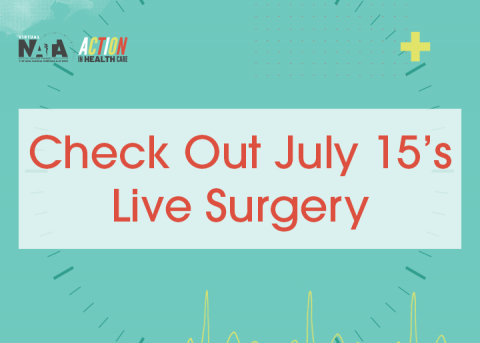 Tune in at 3 p.m. CDT Wednesday, July 15, for "Live Surgeries - Syndesmotic Ankle Fixations: Tightrope versus Screw" presented by Steven Kane, MD, from Wellstar Atlanta Medical Center. Diagnosis, reduction and stabilization of syndesmotic injures of the ankle is an important concept to be understood by those who see and treat athletic ankle injuries.
"The syndesmotic injury of the ankle is, as of late, perhaps the most publicized sports injury that will be seen by athletic trainers," Kane said. "A surgical demonstration of how the injury is addressed using the latest instrumentation will help the athletic trainer understand the nature of the injury, the newest methods for reparative fixation and the optimal post-operative care for those who undergo the procedure." At the conclusion of this session, participants will be able to describe, recognize and diagnose the syndesmotic ligaments of the ankle as well as differentiate the surgical options.
For more information, visit the final program for the 2020 NATA Virtual Clinical Symposia & AT Expo.