May 29, 2020 by
Elizabeth Quinn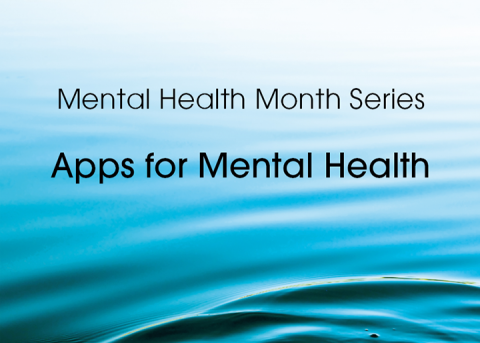 By Ami Adams, MS, ATC, CES, NATA LGBTQ+ Advisory Committee
Mental health is a vital component in overall wellness, and it is highlighted especially within the LGBTQ+ community.
In 2009, a study by Ellis noted there was significant homophobia still present in colleges and universities, which is evident through negative attitudes, verbal harassment and non-inclusiveness. 1 Furthermore, students who openly disclose, or those who are perceived to be in the LGBTQ+ community, face challenges and are at a high risk of physical and emotional harassment, bullying and discrimination.
Within the transgender population, mental health conditions such as depression, anxiety, suicidality and substance use disorders are of high concerns.2 Transgender individuals experience higher rates of bullying, physical abuse and sexual abuse, which can lead to self-harm.3 Research shows that transgender college students had higher rates of self-reported eating disorder, vomiting, use of diet pills and use of laxatives compared with their cisgender college students.4
Collectively, there needs to be comprehensive mental health care, especially for the LGBTQ+ population. Social support is necessary to encourage a healthy environment, illustrate cultural competence-related needs of the LGBTQ+ community and provide counseling to those in need. Metropolitan areas tend to be equipped with resource centers/community centers, which can assist LGBTQ+ youth, but this may not be the case for those living in the rural areas. LGBTQ+ youth living in metropolitan areas may not have the means to get to resource centers and have yet to come out to their families. This is when technology can be beneficial to the LGBTQ+ community. Current data shows that approximately 96 percent of Americans own a cellphone of some kind, and 81 percent are smartphone owners. 5 Reliance on smartphones for online access is common for younger adults.5
With a growing need for mental health resources, there are now apps that can be used for this purpose. These apps can be beneficial for those individuals who may not be living close to or have transportation to a resource center. The influx of technology and ability to find information quickly can provide the LGBTQ+ community with support they may not be able to receive in their own community due to a lack of access or risk of being outed.  
The following list of apps can be utilized to help create self-awareness and coping skills. We do understand that apps are created every day, and we may not have the most recent ones. Also these apps do not replace the treatment of a professional/certified mental health specialist.
Calm: The app delivers meditations that can help you to de-stress as well as breathing programs, music, and sounds from nature to relax your mind and body and promote better sleep.
Headspace: Headspace uses mindfulness and meditation to provide essential tools to achieve a happier, healthier life.
Moodpath: Moodpath asks daily questions in order to assess user's well-being and screen for symptoms of depression. The screening progress aims to increase awareness of thoughts, emotions and feelings.
Pacifica: Pacifica helps break cycles of unhelpful thoughts, feelings and behaviors through methods such as cognitive behavioral therapy (CBT), mindfulness meditation, mood tracking and relaxation.
Superbetter: The app will help users adopt new habits, improve skills, strengthen relationships, complete meaningful projects and achieve lifelong dreams.
7 Cups: It provides online therapy and emotional support for anxiety and depression. There are more than 160,000 trained listeners and licensed therapists who are available to anonymously speak with 24/7.
Happify: The app offers activities and games to improve life satisfaction and the ability to fight negativity. Users' emotional well-being is calculated as a happiness score that can be improved each week.
Woebot: The app offers a way to think through situations with step-by-step guidance using methods from CBT and learn about yourself with intelligent mood tracking.
What's Up: This free app utilizing CBT and acceptance commitment therapy methods to help users cope with depression, anxiety, anger, stress and more.
Insight Timer: Insight Timer offers the largest free library of guided meditations.
These apps should be used as guides as they can't replace professional/licensed health care mental health specialists, such as a psychologist. These apps can be used by anyone who may need help with managing stress and relaxation. Though apps and technology itself are fantastic additions to assist the youth across the country, phones and technologies can't replace the face-to-face interactions, so it is vital for all ATs to go through the Safe Space Ally Training with the NATA LGBTQ+ Advisory Committee.
References:
Ellis S. Diversity and inclusivity at university: a survey of the experiences of lesbian, gay, bisexual and trans (LGBT) students in the UK. High Educ (Dordr). 2008;57(6):723-739. doi:10.1007/s10734-008-9172-y
Valentine S, Shipherd J. A systematic review of social stress and mental health among transgender and gender non-conforming people in the United States. Clin Psychol Rev. 2018;66:24-38. doi:10.1016/j.cpr.2018.03.003
Taliaferro L, McMorris B, Rider G, Eisenberg M. Risk and Protective Factors for Self-Harm in a Population-Based Sample of Transgender Youth. Archives of Suicide Research. 2018;23(2):203-221. doi:10.1080/13811118.2018.1430639
Diemer E, Grant J, Munn-Chernoff M, Patterson D, Duncan A. Gender Identity, Sexual Orientation, and Eating-Related Pathology in a National Sample of College Students. Journal of Adolescent Health. 2015;57(2):144-149. doi:10.1016/j.jadohealth.2015.03.003
Demographics of Mobile Device Ownership and Adoption in the United States. Pew Research Center: Internet, Science & Tech. https://www.pewresearch.org/internet/fact-sheet/mobile/. Published 2020. Accessed February 1, 2020.