July 13, 2020 by
Claire Williams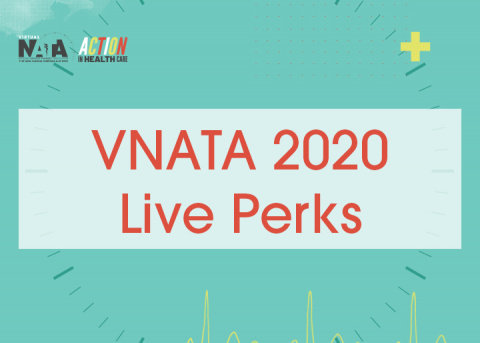 The 2020 NATA Virtual Clinical Symposia & AT Expo was carefully planned to ensure attendees have every opportunity to learn, connect with their peers and have a little fun – all from the comfort of home. In addition to the live educational sessions July 13-16, VNATA 2020 offers exclusive daily features to check out, from chat rooms to virtual lounges to happy hours and 15-minute breaks for yoga. 
Keep an eye out, too, for a few special appearances by some very prominent and familiar faces delivering a message to live VNATA attendees.
Open to attendees every day (and night) of the live portion of VNATA 2020, the Gather Lounge is the place to take a break and chat with peers. Access the Gather Lounge through the Gather booth in the virtual AT Expo. Log in, join and say "hi" to past colleagues, classmates, good friends and new acquaintances in between educational sessions.
Check the programming schedule for 15 for Fitness and 15 for Fun Breaks throughout the day. Icy Hot is sponsoring yoga during 15 for Fitness every morning and each 15 for Fun Break will get attendees to loosen up with a smile. During Tuesday's 15 for Fun Break, Steve Moore, creator and director of the syndicated sports cartoon, In the Bleachers, and long-time supporter of the athletic training profession, will share some of his most popular comics, and the inspiration behind them, during this 15-minute break.
To close out the day, join the VNATA Happy Hour. Each afternoon, catch up with friends for a virtual "cheers," meet new people or simply drop in on a conversation already in progress.
For more educational opportunities, July 13-15 of the live VNATA will feature more than 20 VNATA Chats and a town hall hosted by different NATA committees each day. The VNATA Chats are one-hour, moderated, peer-to-peer discussions with subject matter experts on specific topics important to the athletic training profession. The NATA Ethnic Diversity Advisory Committee, NATA LGBTQ+ Advisory Committee and AT EducATionalist Community will each hold town halls during VNATA 2020. Stop by to learn more about these groups and receive updates on their projects.
Here's a full rundown of VNATA 2020 features attendees can experience only during the live portion of the convention.
Gather Lounge
15 for Fitness and 15 for Fun Breaks
AT Expo
VNATA Chats
VNATA Happy Hours
Town Halls
Check the full VNATA 2020 programming schedule for all the details on these, and don't forget to share your experience on social media with the hashtag #VNATA2020.