December 28, 2020 by
Claire Williams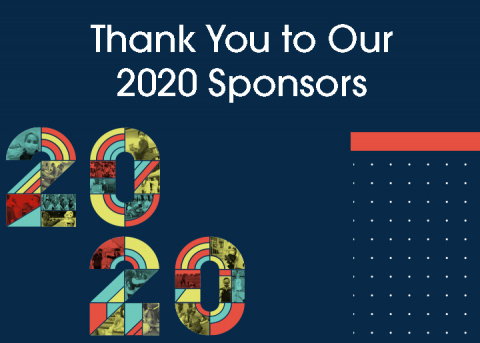 In the December NATA News, our annual report, we look back at what has taken place at NATA and within the athletic training profession in 2020. While this has been an unprecedented year, NATA is thankful for the support we've received from our dedicated members, collaborators and contributors, including our sponsors.
Thank you to the following companies that sponsored our 2020 NATA Virtual Clinical Symposia & AT Expo this July:
Sparta Science
IcyHot
Gatorade
Johnson & Johnson Consumer Inc.
Powerade - The Coca-Cola Company
Cramer Products Inc.
Athletic Trainer System
KT Tape
Structure and Function Dry Needling
CSMi
HydroWorx International Inc.
Eyecarrot Innovations Corp
Hartmann
Athletic Edge by Pivotal Health Solutions
Moravian College
COLDTUB
Indiana Wesleyan University
Sway Medical
Parker Laboratories Inc.
In addition, thank you to the sponsors that helped make the following educational opportunities possible:
"The ABCs of Nutrition and the Immune, Inflammatory and Injury Processes of Athletes" 
Speakers Jordan Mazur, MS, RD, and Dustin Little, ATC, PT, DPT
Sponsored by California Milk Advisory Board
"Staying in the Game - Cleaning and Disinfecting Essentials for Athletic Training"
Speaker Lori Strazdas, MPH
Sponsored by CloroxPRO
"A 360-Degree Approach to Opioid Overdose Education, Prevention & Management for Sports Medicine Professionals" 
Speaker Darryl Conway, MA, AT, ATC
Sponsored by IcyHot
Timely Topics: The AT and Entrepreneurship 
Sponsored by Florida International University
Don't forget, membership renewals are due by Dec. 31. If you haven't already done so, renew or join today. We know 2020 has been a difficult year for many of our members who are facing challenges from unemployment to uncertainty. NATA has options available to members who are experiencing economic hardship. The first step is to contact Member Services and let us share how we can help. Our commitment has been – and will always be – advancing and uplifting athletic trainers and the athletic training profession. Contact Member Services via email or by phone at 972-532-8897.