April 17, 2020 by
Claire Williams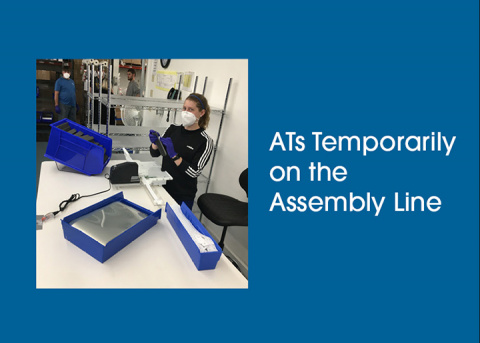 During the COVID-19 pandemic, athletic trainers have stepped up to help their communities and local health care systems in multiple ways, including screening, telemedicine and infrastructure. NATA will share what athletic trainers everywhere are doing to care for their patients, communities and themselves during this time.
Being ready for anything and being an athletic trainer go hand-in-hand. During the COVID-19 pandemic, athletic trainers across the world are proving that ready for being ready for anything is a key part of the duties. For Jim Williams, ATC, CSCS, NREMT, an outreach athletic trainer employed by the Mayo Clinic in Rochester, Minnesota, that means joining a team to assemble face shields.
His team has been "redeployed" to a manufacturing plant in Minnesota to assemble 250,000 face shields for first responders and health care professionals on the front lines. When schedules allow, some of the team also helps at local COVID-19 screening checkpoints.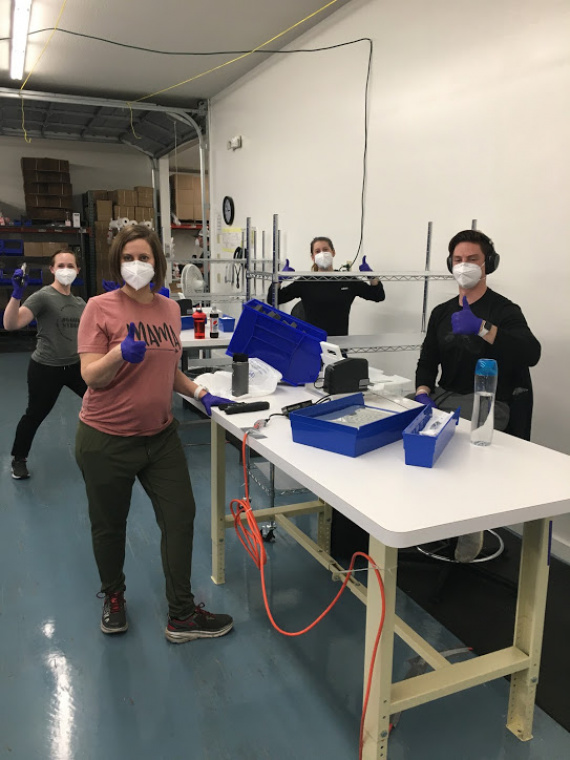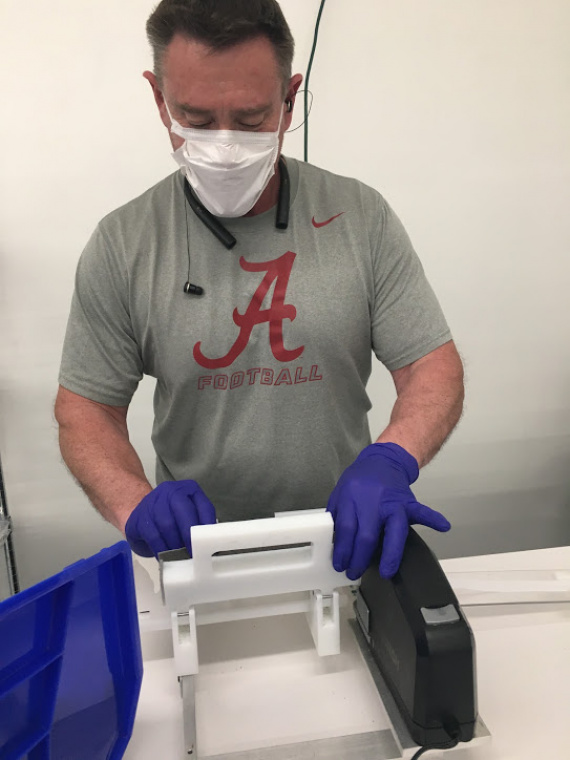 To find other opportunities in your community as an athletic trainer, Williams suggests connecting with the human resources department and be open to contributing to any setting.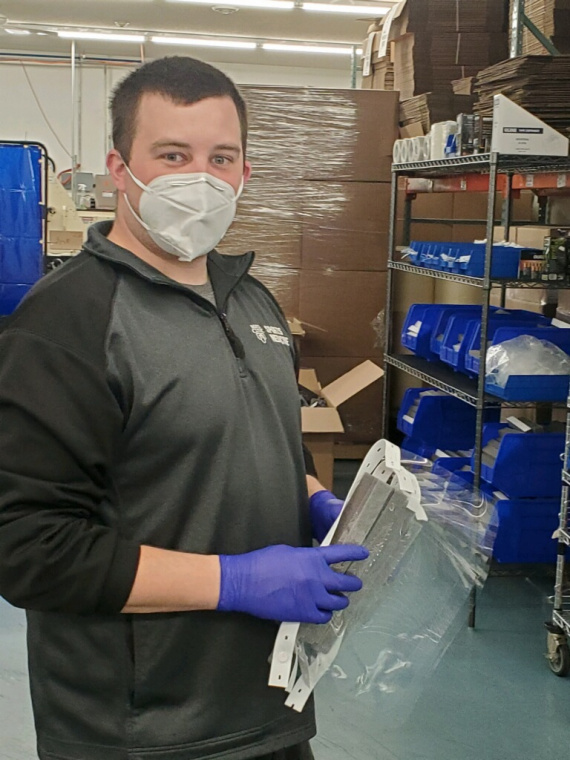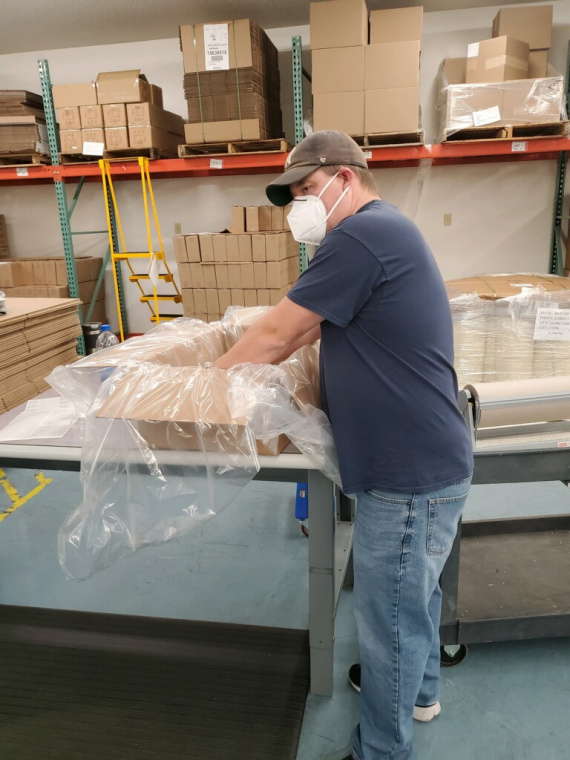 "Our skill sets as ATs make us unique in that we have education and training in many areas of medicine," he said. "We may not all specialize in all areas but we are quite capable and, as anyone that knows an AT, we are not afraid of long hours, nights, weekends or holidays. It's what we signed up for in this profession."