November 11, 2022 by
Beth Sitzler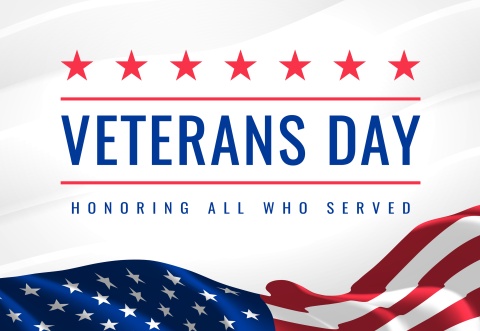 By Andrea Matthes Berg, DHSc, LAT, ATC, NATA COPA Armed Forces Committee Chair
Veterans Day does not belong to veterans, it is a day to honor all veterans.
What is the magnitude of the meaning Veterans Day for the United States? Did you know other countries' federal holiday coincides with Veterans Day, to include Armistice Day and Remembrance Day, marking the end to World War 1?
The 11th hour of the 11th day of the 11th month of 1918 marked the end of World War 1 and when the Armistice with Germany went into effect. On Nov. 11, 1919, President Woodrow Wilson addressed the nation, recognizing the first Armistice Day in the United States as well as the importance of paying tribute to those who died during World War I. On June 4, 1926, President Calvin Coolidge issued an annual proclamation to observe "Armistice Day" and congress approved the legal holiday on May 13, 1938. Then, in 1945, World War II veteran Raymond Weeks proposed the idea to expand the meaning of Armistice Day to celebrate all veterans, not just those who died in World War 1. In 1947, Weeks led the first national celebration in Alabama, and on May 26, 1954, President Dwight D. Eisenhower signed the bill into law. On June 1, 1954, congress amended the bill changing "Armistice" to "Veterans" and it has officially been called Veterans Day ever since.
Nov. 11, Veterans Day, is our way of honoring all military veterans of the U.S. armed forces who have actively serviced our great nation, where Memorial Day is the day to honor and mourn those who died while serving in the U.S. armed forces.
We honor all those who have served in the U.S. armed force with a special thank you to those ATs who have served our great nation.
Learn more about the NATA COPA Armed Forces Committee and the resources available to ATs working in the armed forces setting.