March 31, 2022 by
Beth Sitzler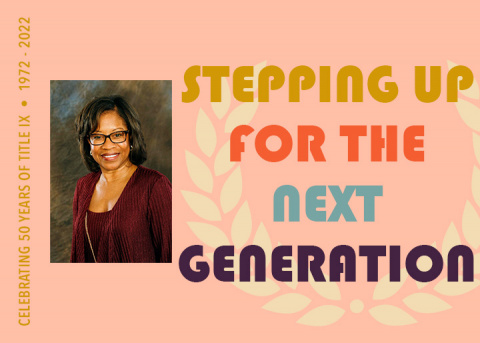 By Megan Smith, MEd, LAT, ATC, NATA Title IX Task Force
In 2022, NATA is celebrating the 50th anniversary of Title IX, which went into effect June 23, 1972. Starting during Women's History Month in March leading up to the 73rd NATA Clinical Symposia & AT Expo in June, the NATA Now blog will highlight various legends of the profession and outline the impact Title IX had on them, their careers and the overall athletic training profession.
NATA Hall of Fame member René Shingles, PhD, ATC, currently a professor and internship coordinator at Central Michigan University within District Four, has an incredible résumé as an early athletic trainer pushing the boundaries of inclusivity within the profession. Shingles shares insight into her experience  and her 35 years in the profession as the 13th African American certified athletic trainer – from the beginning to what led her into her years of service, leadership and teaching.
Pre-Title IX
Shingles knew from an early age that she wanted to go into the medical field to help others, specifically delivering babies, but her passions changed when she got shin splints as a cheerleader in high school and had to see her high school athletic trainer. She instantly was enamored by the athletic training profession, which mixed her love for sports and medicine. She started as an athletic training student aid soon after, which allowed her to learned from her high school athletic trainer. He invited her and one other student to come with him to what would be her first sports medicine conference. That conference jumpstarted Shingles' interest in continuing her formal education in athletic training.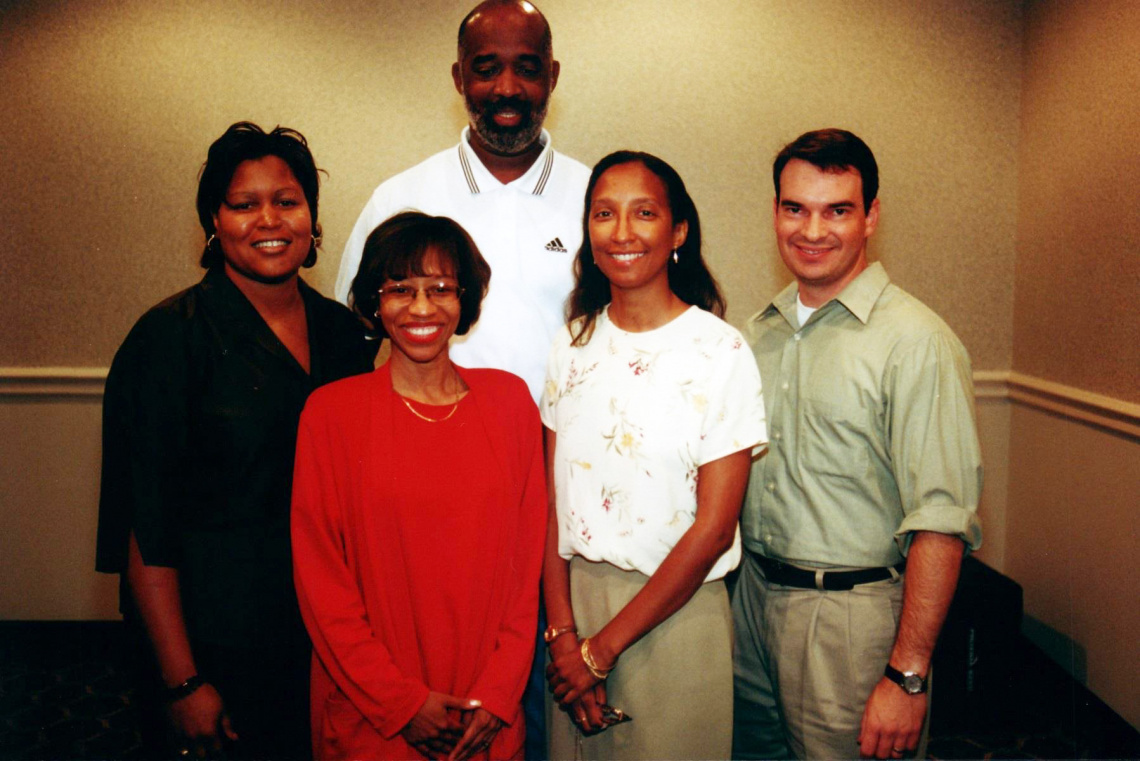 Setting the Standard
While attending the University of North Carolina, Title IX had been in existence for a few years, which allowed Shingles to work with a variety of men's and women's sports, including football and wrestling. This wasn't the norm at the time. Many athletic training facilities were still segregated between men's and women's sports, but Shingles was shown as part of her foundation that any athletic trainer can provide great care to their athletes.
"It's what I saw and is what I expected," Shingles said.
This expectation continued to grow as she learned from Kathy Schniedwind at Illinois State University during graduate school and her professional career as an assistant AT. The athletic training facility consisted of one room that all athletes, including football, worked out of.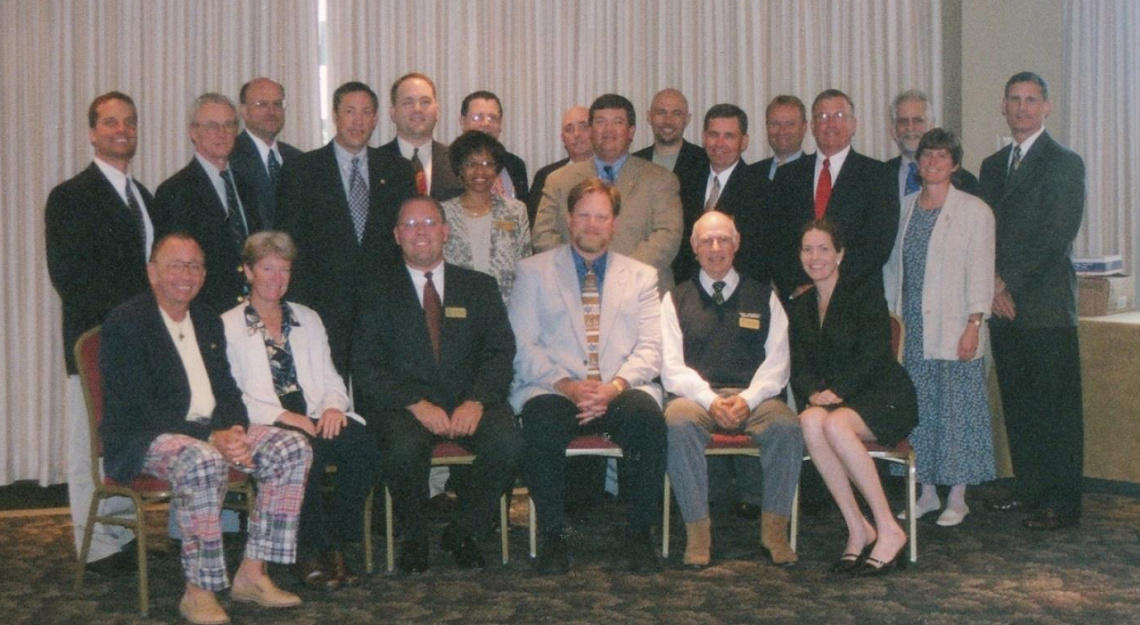 Following her time as a graduate student at ISU, she continued on at Newberry College, where she worked her way to be the head athletic trainer while also being a resident advisor. It was common for women's roles to hold dual roles like hers.
Shingles said the role of Title IX helped her have this opportunity to be a head athletic trainer, which wouldn't have been an opportunity previously, especially being only one of 13 African American athletic trainers at the time. She was one of two African American employees on campus, with the other being the librarian. It wasn't the norm yet to have women working in leadership positions, let alone an African American woman. After Title IX was implemented, many women administrators lost their positions to men as directors of athletic departments, but the positions for women in athletic training increased because women athletes weren't a high priority to work with, making room for women athletic trainers to care for these women. Shingles said there were many stories and learning experiences from that position, but she made it a point that, regardless of what was said, she was going to make sure to provide the best care for her athletes to show that was her top priority and the care won't be altered by other's perceptions of who is or isn't qualified for the position.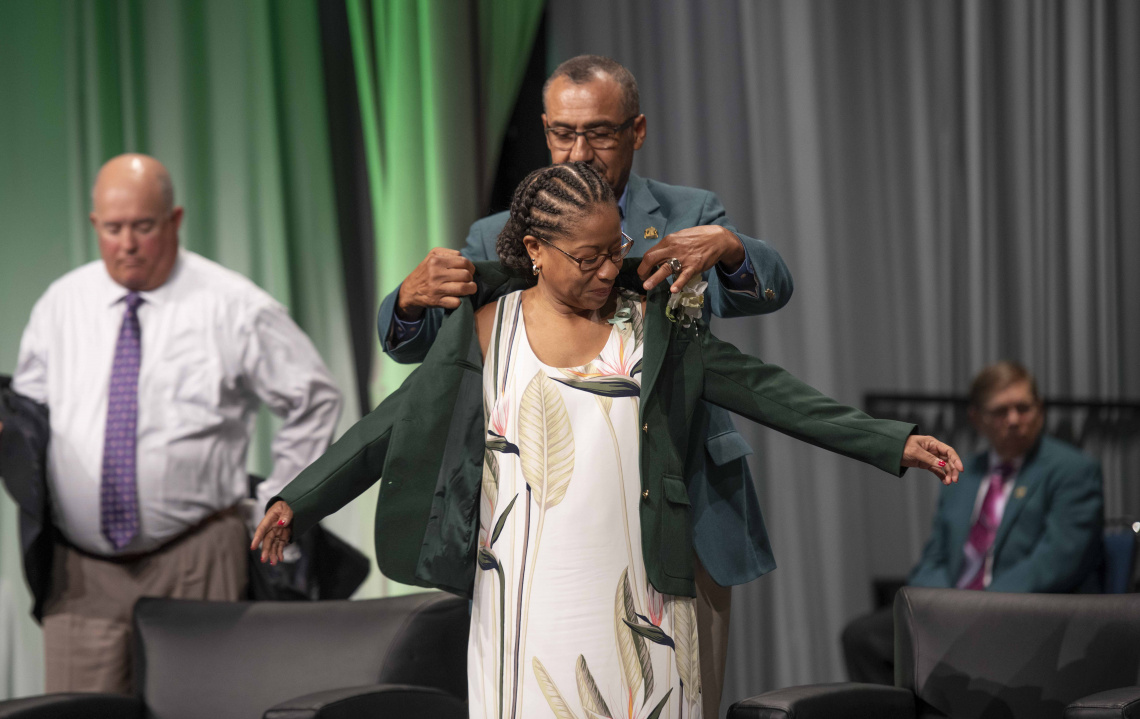 The Future of AT
Shingles said numerous athletic trainers served as mentors to her and shaped what it looks like to serve within the profession. Shingles has held numerous leadership positions with one of her early positions being the District Five representative for the NATA Minority Athletic Trainers' Committee just three years after being certified. This position quickly led to the chair of the committee now known as the NATA Ethnic Diversity Advisory Committee.
With a deep passion of giving back to the profession through service, Shingle's advice for up-and-coming athletic trainers is simple.
"If you want to see change, be the change," she said, adding that the best way to effect change is to get involved, be the person at the table helping to make the changes.
Shingles said that women have come so far into the athletic training profession, but there's still room for growth for women to be not only at the table, but at the head of the table, making decisions. When she was teaching, she noticed that one of the primary textbooks for athletic training education wasn't representative of her and her athletic training students. The pictures within the book were primarily white men with a handful of women. She contacted the author sharing her observation and concern, informed them of how they could be more inclusive within their textbook for all individuals and volunteered to be a subject for pictures to be within the book. When an update for the textbook was released, her pictures were included within. This is not only an example of how Shingles has implemented change within the profession, but is an example of how one person can "roll of their sleeves to get the work done" and impact the future generation, she said. 
Shingles passionately works to "pass the torch to the next generation," she said, and encourages everyone to take the next step to get involved to continue making the profession better for the next generation of athletic trainers.