April 22, 2022 by
Beth Sitzler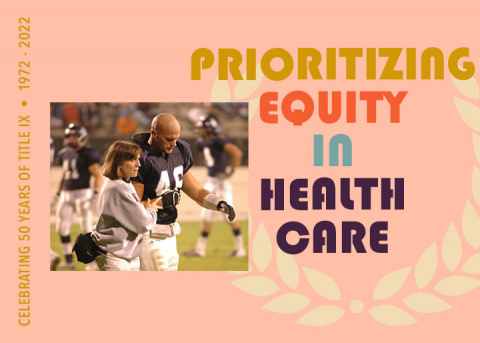 In 2022, NATA is celebrating the 50th anniversary of Title IX, which went into effect June 23, 1972. Starting during Women's History Month in March leading up to the 73rd NATA Clinical Symposia & AT Expo in June, the NATA Now blog will highlight various legends of the profession and outline the impact Title IX had on them, their careers and the overall athletic training profession.
As a student athlete, Carolyn Greer, MA, ATC, saw firsthand how Title IX addressed the inequality of health care available to female athletes. This experience greatly influenced her 40-plus-year career as an athletic trainer. Below Greer shares a few of her memories spanning from her days as an athlete through her career as an athletic trainer in the post-Title IX era.
Finding Her Athletic Training Home
My life as an athletic trainer began some 44 years ago in the NATA's District Eight in San Diego. I graduated from San Diego State University (SDSU) as an intercollegiate athlete with a bachelor's degree in physical education. Following undergrad, I continued graduate work and an athletic training internship, leading to my certification in 1978.
Almost immediately the stars aligned themselves in a way that would dictate the rest of my personal and professional life. In the fall of the same year as my certification, the Buffalo Braves of the NBA relocated to San Diego and became the San Diego Clippers. Larry Roberts, the head athletic trainer at the University of San Diego (USD), became the San Diego Clippers athletic trainer, which opened the head position at USD for me. I quickly realized that my position as the head athletic trainer at the USD was more of a vocation than a job. I saw my future at the university and the community of San Diego as the perfect place to live, work and raise a family. More than four decades later, although formally retired from the head AT position, I continue to be involved at USD, SDSU and the athletic training community.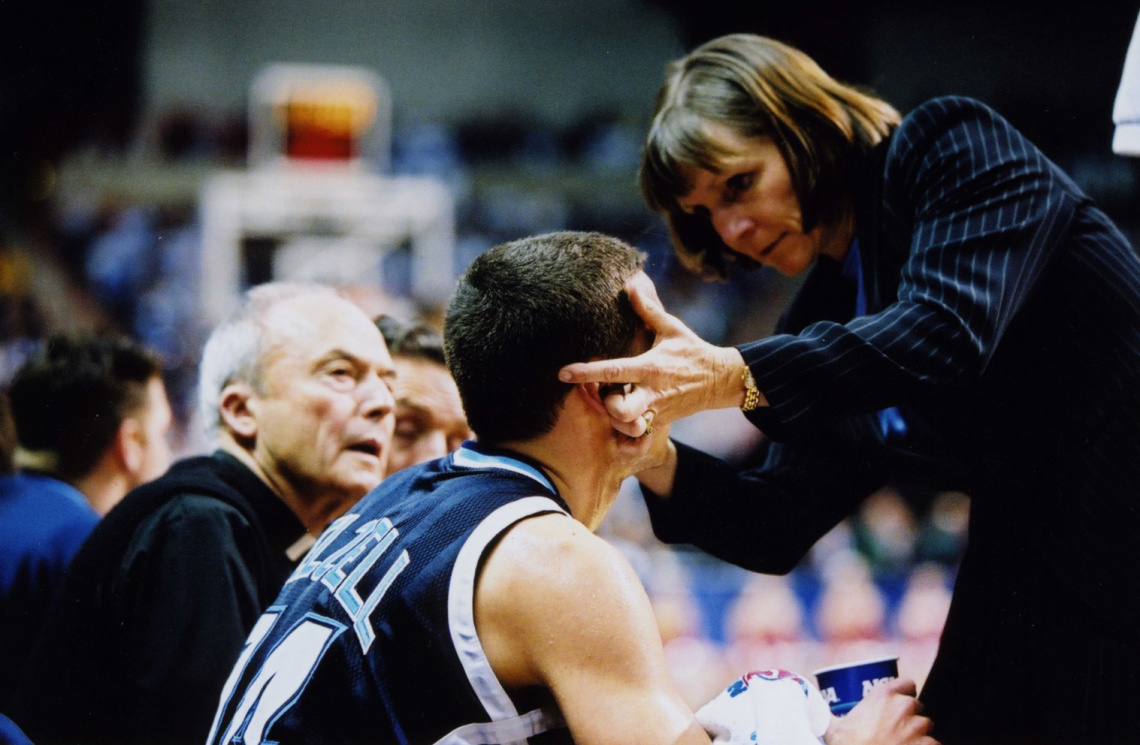 Impact of Title IX as a Student Athlete, Athletic Trainer
As an intercollegiate athlete post Title IX, I was able to see and experience the opportunity for more services and resources available to female athletes. As an athletic trainer, I witnessed the addition of more sports and opportunities for women. Title IX also had a positive impact on our ability to provide equal medical coverage for the men's and women's teams.
I was the only certified athletic trainer at USD for my first nine years. This meant I worked with and traveled with both men's and women's teams. At home, I was in my domain, but on the road, even with Title IX, I was exposed to programs that were completely gender segregated. There were very few female athletic trainers traveling with men's teams in those days, so when I visited one of these segregated programs, they didn't know what to do with me and where to put me.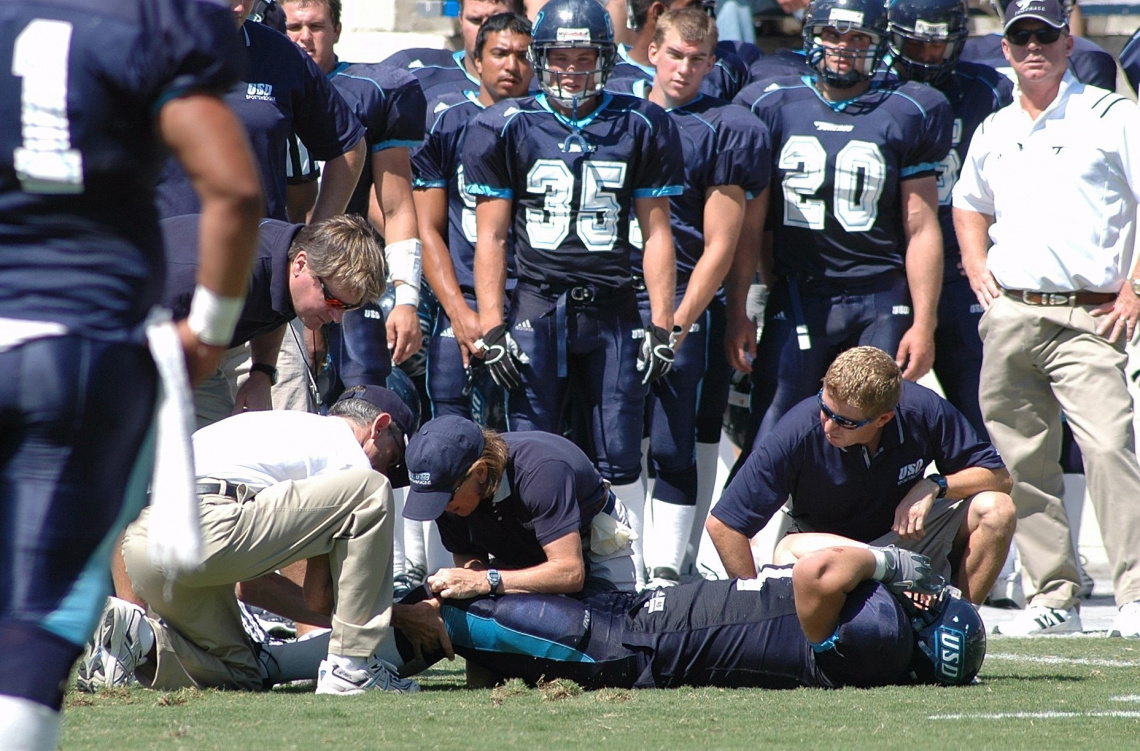 Influenced by the Student Athlete Experience
Even though Title IX called for equality, and even though SDSU was a co-ed athletic training facility, it was a long time coming that the female athlete felt at home getting equal services. With that experience as an athlete at SDSU, it was my priority that female athletes could obtain equal athletic training services at USD. Title IX impacted the field for the female athlete, which in turn created an interest among women to take care of athletes and enter sports medicine related fields, including athletic training. I believe the large increase of women in NATA became a byproduct of Title IX.
My glass ceiling was broken 44 years ago as one of only a few female head athletic trainers in NCAA Division I. I find it disappointing that we have a membership that is more than 50% female and we are still trying to break glass ceilings. I may have been a unicorn in the late-'70s as a woman in a male-dominated sports world, but female head athletic trainers should be common place today, yet it is still rare. Title IX has opened some doors, but there is still a lack of female athletic trainers in leadership positions as well as females as head and/or assistant coaches.
I never specifically adopted a role during the Title IX movement. My approach was to be the best I could be and prove that I belonged with the best of the best regardless of the sport I was working. I worked and traveled with men's basketball and football as the head athletic trainer, and always remained cognizant to use my position to create opportunities for women in our profession. Early in my career, I was asked to vacate a football sideline because I was a woman. I didn't allow the episode to scare me, but instead, it inspired me to accept the challenge.
If I could pass advice to our next generation of athletic trainers, it would be that whatever your setting or role, accept challenges and be the best you can be every day of your life. And, most important, love what you do.
In retrospect, although we still have a long way to go, Title IX was the initial impetus to improve educational opportunities and guidelines for better health care of the female athlete.
Read Carolyn Greer's full memoir, written by Gary Vitti, AT Ret., during the 73rd NATA Clinical Symposia & AT Expo June 28-July 1 in Philadelphia.