October 21, 2019 by
Beth Sitzler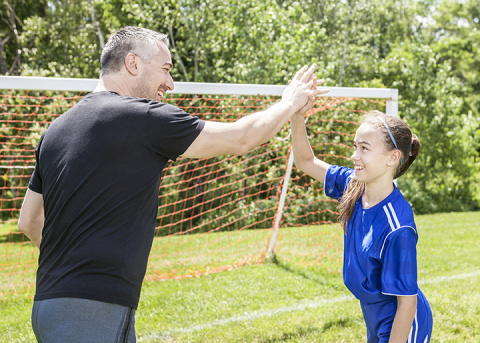 To help reduce the risk of injury related to sport specialization and to keep athletes safe, healthy and in the game, NATA has named the third full week of October National Youth Sport Specialization Awareness Week.
Throughout the week of Oct. 21-25, NATA will share information with the public about youth sport specialization and the latest research found in the October Journal of Athletic Training, which is dedicated to the topic.
"As athletic trainers, we're on the front line of athlete health care and see firsthand the toll youth sport specialization can take on an athlete's physical and mental health," said NATA President Tory Lindley, MA, ATC. "Through National Youth Sport Specialization Awareness Week, NATA hopes to shine a light on the short- and long-term risks linked to specialization and the benefits of following our recently released recommendations. This is a great opportunity for athletic trainers everywhere to educate athletes, parents, coaches and other decision-makers about the risks associated with youth sports specialization."
NATA offers a variety of resources athletic trainers can use to raise awareness about youth sport specialization, including the Youth Sport Specialization Safety Recommendations handout. Additional resources can be found on the At Your Own Risk website.
Stay up to date throughout National Youth Sport Specialization Awareness Week by following NATA's social media channels. You can also follow At Your Own Risk (@ASaferApproach) on your favorite social media platforms for the latest updates.